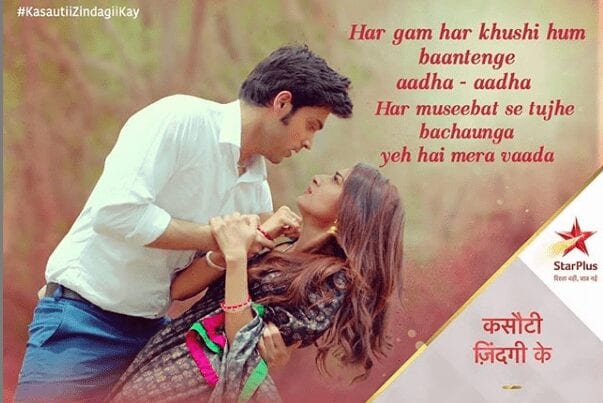 Ekta Kapoor's Kasauti Zindagi Ki is airing on Star Plus is taking its turn towards a whole new drama and also paves way for the possibility of seeing Anurag and Prerna sharing the same screen space. Even though the fans of AnuPre will be excited about this track there will be more problems their way to face.
As per the proceedings of the story, Prerna is appointed as the secretary of Anurag. All the employees will gather around to welcome their new boss. The manager will ask Prerna to welcome their new boss. Anurag will arrive and Prerna will be asked to garland him as a token of welcoming him. Prerna will get near Anurag and will get taken away by her past memories.
Later, she will garland Anurag. Meanwhile, Anurag will wonder why Prerna was staring at him. While all the welcoming event gets wrapped Anurag and Prerna will get to work. Komolika will decide to pay a visit to Anurag's new office and will come there. She will go to find Anurag but will not see him in his cabin. While looking for him she will bump into Prerna and will get shocked to see her there.
Will destiny give Anurag and Prerna another chance to get back together? Keep reading for more updates.