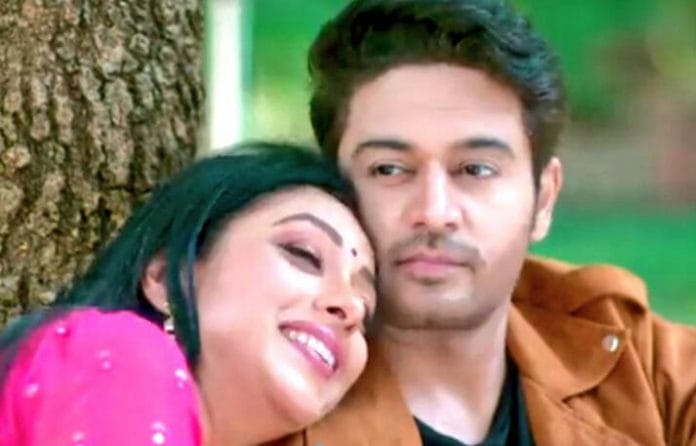 Anupama Upcoming Story, Spoilers, Latest Gossip , Future Story, Latest News and Upcoming Twist on TellyExpress.com
Custody drama in Anupama next. Maya will enter Kapadia mansion to snatch Anu from Anuj, Anupama
In today's episode, . Jayanti asks Anuj if he is taking Paritosh's guarantee than he will not make a police complaint. He tells to Anuj that Paritosh tried to fool him by selling wrong property taking his name. Anupama takes the call. She says to Jayanti that Anuj will not interrupt in Paritosh's case. Leela and Paritosh try to convince Anupama to be in their favour. Anupama gets adamant. Jayanti asks Anupama if she will take Paritosh's guarantee. Anupama says to Jayanti that he can do whatever he wants but she isn't going to take Paritosh's name. She also stops Anuj from helping Paritosh.
Anuj says to Anupama that if she wants he will talk with Jayanti. Anupama refuse and asks Anuj to stay away from Shahs. She says Paritosh has done mistake many times and he needs a lesson. Anuj says whatever Anupama will say. Paritosh asks Jayanti to believe on him. Jayanti refuse. Paritosh asks Jayanti to wait as he will talk with Rakhi Dave as she is his mother- in law. Vanraj slaps Paritosh.
Anuj asks Anupama if she is sure they should not help Paritosh. Anupama decide to be with Anuj. They miss Anu. Anupama sees pebble and gets happy. Anu calls out Anupama and Anuj. Anupama and Anuj gets surprised seeing Anu. Dhiraj and Devika tell to Anuj that he called Anu back.
In the upcoming episode, Anuj will ask Anupama to speak with Maya. Maya will decide to visit Kapadia's during Makar Sankranti. Will Anuj, Anupama learn Maya being Anu's biological mother? Keep watching the show for more drama.