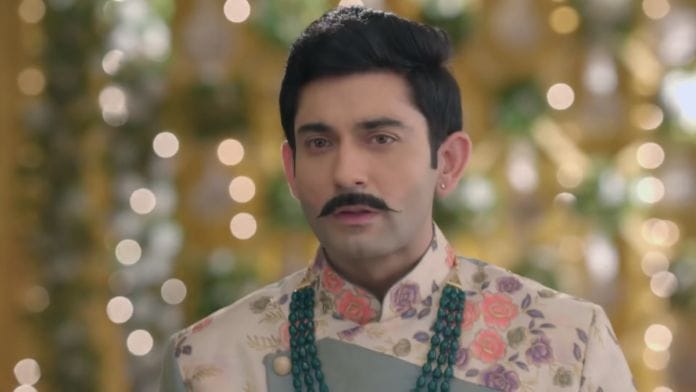 Apna Time Bhi Aayega Spoilers, Upcoming Story, Latest Gossip , Future Story, Latest News and Upcoming Twist on tellyexpress.com
Zee TV popular show Apna Time Bhi Aayega is ready to witness some interesting plots and dramas in the show. Earlier it's seen that Kajri kidnapped Vikram and Kiara while Champa gave poison to Nandhini. Now it will be seen that Rani will fail to expose Jai while Kajri will threaten Vikram using Kiara.
Previously we have seen that, Kajri made Vikram unconscious and kidnapped him along with Kiara. She tied them up and forced Vikram to accept her. No one got doubtful at home as she made Kiara to call family and inform that she went out with Vikram. On the other hand, a jealous Champa mixed poison in Nandhini's milk and gave it to her. She thought that she will become the wife of Jai once Nandhini died. On the other hand, Vikram was shocked to witness Kajri's obsessed feelings.
In the future episodes we will witness, Rani will save Nandhini from drinking the poisoned milk irking Champa. She will provoke Champa to make her burst the truth but Jai will comfort her. Rani will captures pictures of Jai with Champa but Jai will smartly escape by hiring servant to delete the picture. Rani will be asked to provide proof while Rani will request Champa to say the truth. On the other hand, Kajri will blackmail Vikram with Kiara's life and will force him to marry her.
Will Kiara and Vikram escape from Kajri? Will Champa say the truth?
All these questions will be answered in the upcoming episodes.
To know what will happen next in your favourite show Apna Time Bhi Aayega, stay tuned to this space.