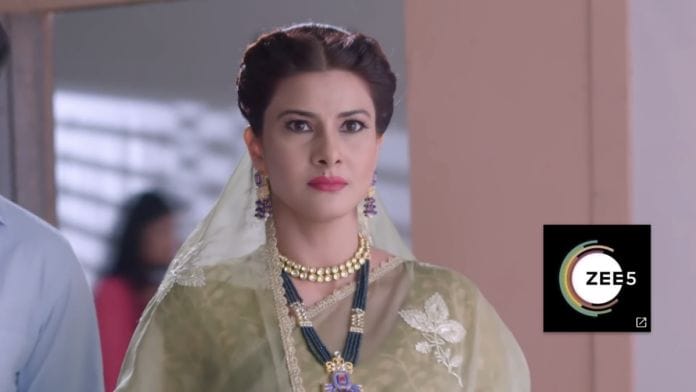 Apna Time Bhi Aayega Spoilers, Upcoming Story, Latest Gossip , Future Story, Latest News and Upcoming Twist on tellyexpress.com
Zee TV popular show Apna Time Bhi Aayega is ready to witness some interesting plots and dramas in the show. Earlier it's seen that Veer and Rajeshwari will rush to registrar office unaware about Rani's plan. Now it will be seen that Rani will be misunderstood by Rajavats while Veer will be disappointed by Rani.
Previously we have seen that, Suraj bought a necklace as gift for Rani and Veer saw it. Rani made things ready from her end with Mausaji's help and they waited at registrar office. Vijaya arrived before the real registrar leaves the office while Rani created a scene without letting Vijaya enter the office. Rani's neighbour found Rani with Vijaya and informed Rajeshwari about it. Rajeshwari rushed to the office. On the other hand, Veer saw Suraj's necklace in Rani's bag and got doubtful. He too was on his way to office. Kajri and Mausaji tried to warn Rani but will failed.
In the future episodes we will witness, Rajeshwari will reach the registrar office with Veer and will misunderstand that Rani is plotting against Rajavats. They will confront Rani about the sane while Vijaya will be confused about her relationship with Rajavats. However before she could ask Rani fire alarm breaks out resulting in everyone rushing out of the place. Rajeshwari will deny to believe Rani while Veer will leave disappointed. Rani will ask Veer to let her explain when Veer says that she didn't trust him enough to share plans with him. Rani will be heartbroken.
How will Rani explain about her relationship with Rajavat to Vijaya? Will Veer forgive Rani for hiding the truth?
All these questions will be answered in the upcoming episodes.
To know what will happen next in your favourite show Apna Time Bhi Aayega, stay tuned to this space.