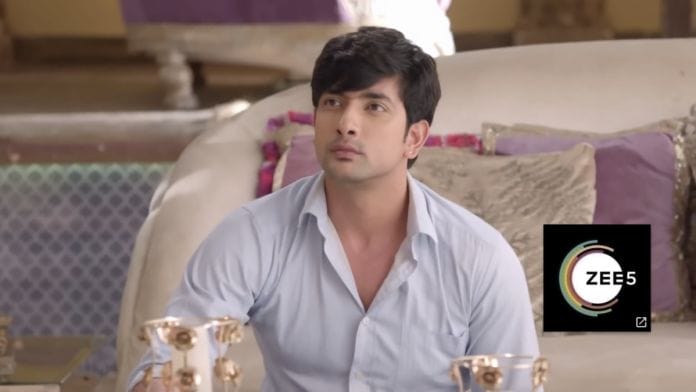 Apna Time Bhi Aayega Spoilers, Upcoming Story, Latest Gossip , Future Story, Latest News and Upcoming Twist on tellyexpress.com

Zee TV popular show Apna Time Bhi Aayega is ready to witness some interesting plots and dramas in the show. Earlier it's seen that Rani was misunderstood by Rajavats while Veer was disappointed with Rani. Now it will be seen that Veer will enter Rajavat's mansion as cook to help Rani.
Previously we have seen that, Rajeshwari reached the registrar office with Veer and misunderstood that Rani was plotting against Rajavats. They confronted Rani about the same while Vijaya was confused about her relationship with Rajavats. However before she could ask more about Rani, fire alarm broke out resulting in everyone rushing out of the place.
Rajeshwari denied to believe Rani while Veer left disappointed. Rani asked Veer to let her explain when Veer says that she didn't trust him enough to share plans with him. Rani was heartbroken.
In the future episodes we will witness, Veer will take stand for Rani when Rajeshwari badmouths her. He will understand Rani's plan and will decide to help her in her mission. Suraj and Vijaya will force Rani to stay with them in mansion as Suraj wants it. Rani will become helpless but will be surprised seeing Veer begging for a job in Rajavat's mansion. Vijaya will hire Veer as cook for revenge. Rani will understand Veer's plan to help her in her mission. Later, Vijaya will trouble Veer while Veer and Rani will join hands in plotting against Suraj and Vijaya.
Will Veer and Rani succeed in their plan? Will Vijaya finds out Rani and Veer's relationship?
All these questions will be answered in the upcoming episodes.
To know what will happen next in your favourite show Apna Time Bhi Aayega, stay tuned to this space.