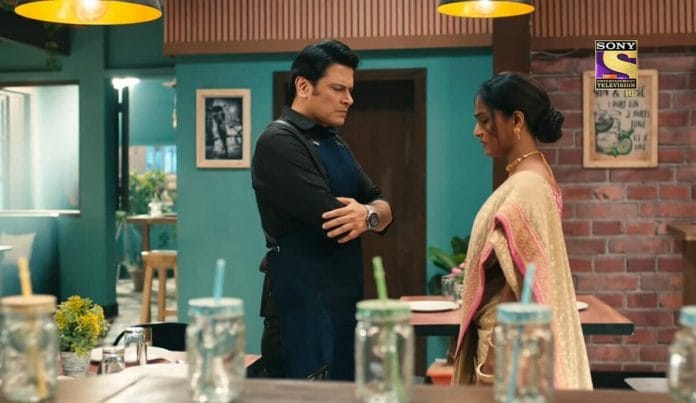 Appnapan Spoilers, Upcoming Story, Latest Gossip , Future Story, Latest News and Upcoming Twist on tellyexpress.com
Sony's show Appnapan shows a unique show of a family and the story of Pallavi and Nick who are greatest of the chefs seperated due to misunderstandings which not only affected their lives but because of their divorce even their children have spilt. With such a dynamic storyline, viewers are excited to see what happens next!
In the on going track, Pallavi says my kids need me they are deprived of love. Lolita asks Ranveer to bond with Nick but not to take Pallavi's name. Nick says how woman and marriages. Nick asks about Ranveer's love life. Ranveer says he has someone.
When Nick asks for the name, Ranveer remembers lolita asked him not to take Pallavi's name. Ranveer takes Lolita's name. Mana and Barkha fight when Barkha sees Ishan messaging and giving gifts to Mana.
They both mutually decide not to tell Pallavi about their fight. Next day, Ranveer gets motivated to propose to Pallavi. Here, Barkha gets upset seeing Mana and Pallavi spending time together. Pallavi asks everyone to get ready for mata ki chowki.
Mana asks what is that? Barkha taunts her and thinks to create some drama in chowki. Here, Harsh comes to take Mana but Pallavi talks to him privately and convinces him to let Mana stay.
Nandita gets mad knowing Harsh and Mana both went to Pallavi. Nandita ask Nick to do something so he decides not to spare Pallavi this time. Nick goes to the Mata ki Chowki. Ranveer is all set to propose Pallavi just then Nick comes to take Mana.
Barkha announces that Mana wants to perform thinking Mana will get insulted but instead Mana sings a Bhajan which impresses all. Later, Nick takes Badal to Ama's kitchen and says he will be the head chef just to make Badal leave Pallavi.
Pallavi feels bad when Badal goes with Nick. Pallavi denies to add the desert recipe Nick created with Badal. Later they both have a huge fight so Badal feels guilty. Nick goes and so does Badal.
Pallavi is unable to handle the stress just then Ranveer comes and proposes to Pallavi. Pallavi gets shocked. Nick also sees it and decides to stay away. He drinks and cooks the whole night thinking about Pallavi and Ranveer and then his past moments with Pallavi. Pallavi asks Ranveer to not do this but Ranveer asks Pallavi to take some more time to think.
In the upcoming episodes, Nick will fire Ranveer. Pallavi will confront Nick on this and will raise questions on how he was unfaithful in their marriage.
Will Pallavi be able to stop Nick from returning? What will Nick do after reading Barkha's message? Will Pallavi reunite with Nick? Keep following this space for more information about your favourite shows!