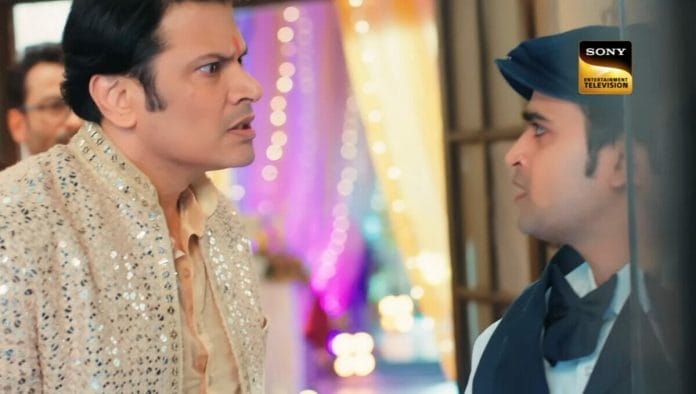 Appnapan Spoilers, Upcoming Story, Latest Gossip , Future Story, Latest News and Upcoming Twist on tellyexpress.com

A major game change in Appnapan, Pallavi prepones her wedding date to take time from Sonali to create any further misunderstanding. This will surely bring in some high voltage interesting drama for the viewers!
Previously in the show, Sonali has returned and has not left any chance to leave Pallavi at peace. Sonali makes sure Pallavi doubts Nick. Pallavi's changed strategy has surely given a shock to Sonali. With Sonali able to visualise her defeat from Pallavi, she is definitely up for some dangerous move to spice up the lives of Nick and Pallavi!
In today's episode, the kids notice Pallavi and Nick sad so Gagan goes to Pallavi and tells her about how Nick got a call from hospital so he came to Faridabad and lied to Pallavi on his saying only. Pallavi feels relieved knowing nothing happened between Nick and Sonali. Nick and Pallavi get ready for cocktail party and compliment each other.
They decide to start their marriage fresh with truth. Kids come and remind them about their vows. Here, Pallavi goes to a room where Lolita asks her to talk to Ranveer once as he is sorry. Ranveer offers to help Pallavi in vows. At first Pallavi says no but then she agrees. Sonali deliberately brings Nick outside the same room.
Nick hears Pallavi talk to someone and gets shocked. Before Nick can enter the room, Gagan takes him from there. Ranveer sees the drawer where Pallavi keeps the vows paper. Ranveer send a helper to replace the vows paper with a letter which will land Pallavi in trouble.
During the cocktail party, Nick shares her vows where he praises Pallavi's beauty and inner nature. Pallavi thanks Nick. Sonali spots the helper sent by Ranveer and she makes the letter ready so that Dadi feels it is written by Pallavi to Ranveer.
Nandita advises her to use this atom bomb during the wedding so that the whole Meerut knows Pallavi is a cheater. Later, Nandita sends Nick to a hotel as she asks him not to be with the bride as the marriage is tomorrow. Next day Pallavi gets ready and Nick comes with baraat both get mesmerized seeing each other.
Dadi sees the letter and accuses Pallavi infront of everyone. Pallavi tries to justify herself that it was for Nick but no one believes it. Nick also puts out the havan flame and goes angrily. Sonali thinks now it will be her chance to marry Nick.
Nick brings Ranveer's doing out in public by making the waiter tell the truth. Nick reveals he did drama to reveal the truth of Ranveer. Nick asks everyone to resume the wedding. Pallavi gets happy while Sonali gets upset.
In the upcoming episodes, Sonali will threaten Pallavi with a knife. Pallavi will sacrifice her love for her family and Sonali will get married to Nick. Dadi will realise how big sacrifice Pallavi made.
Viewers are definitely in for a big turn of events as Nick and Pallavi abide by Dadi's new wish and announcement. Will Nick and Pallavi's misunderstanding increase further? Will Sonali's true face come out? Keep following this space for more updates on your favourite shows!