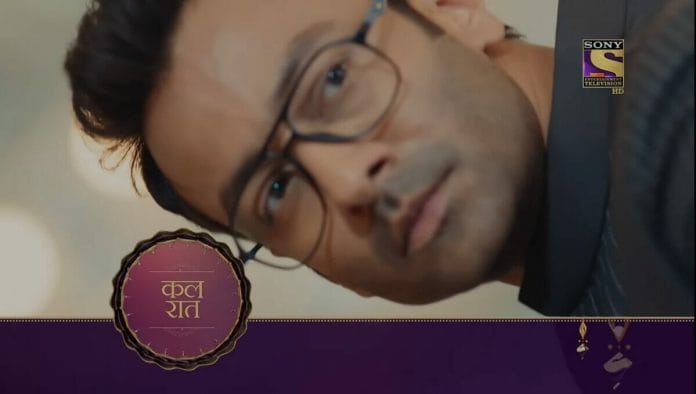 Appnapan Spoilers, Upcoming Story, Latest Gossip , Future Story, Latest News and Upcoming Twist on tellyexpress.com
Sony's show Appnapan has a new entry of Nick's mom. Where the custody war has already begun again between Pallavi and Nick. Now, Dadi has come to them and after seeing the interview she believes that Nick and Pallavi are bck together. Nick requests Pallavi and kids to pretend as a family as Dadi is sick. With this new challenge how will Pallavi and Nick ignore their fights and the custody war to stay together?
In the ongoing track, Nick and Pallavi are forced to stay in the same room and they feel awkward. Later, Nick and Pallavi think to lure Mana and Barkha to tie rakhi to Harsh. But their plan fail as Mana and Barkha say they are firm with their decision.
Here, Nandita is shocked to know from Harsh that Nick and Pallavi are sharing the same room. Later, Nick and Pallavi decide to lock the kids in a room. This makes them fight with each other. Badal concludes how they should not boycott Harsh for now as Dadi's health is priority.
Nick is shocked to know Nandita is coming to house and he thinks she has intentions to tell Dadi the truth. Here, Harsh sees Barkha having an asthama attack so he saves her life. Pallavi and Nick praise Harsh. Later, they all celebrate rakhi.
Harsh also ties rakhi from Barkha and Mana. Nandita also comes to them and praises the family Nick worries that Nandita will tell Dadi the truth but Nandita thinks I will plan something big so that without me becoming bad Dadi can know the truth.
Nandita instigates Ranveer saying how people are doubting his and Pallavi's marriage plans as you guys didn't fix the dates. Ranveer believes her and decides to talk to Pallavi. Later, Badal is informed by Rajjo that Sonali is alive so he decides to meet Sonali.
Here, Ranveer plans for a big proposal whereas Dadi decides to go to cafe with Pallavi and kids. Nandita successfully takes Nick out of the picture by making him go out of city for meetings.
In the upcoming episodes, Pallavi's family will do puja in temple. Here, Ranveer will go to Pallavi and say they should speed up the marriage dates and preparations. Dadi listens to this and is shocked.
Will Pallavi be able to stop Nick from returning? What will Nick do after reading Barkha's message? Will Pallavi reunite with Nick? Keep following this space for more information about your favorite shows!