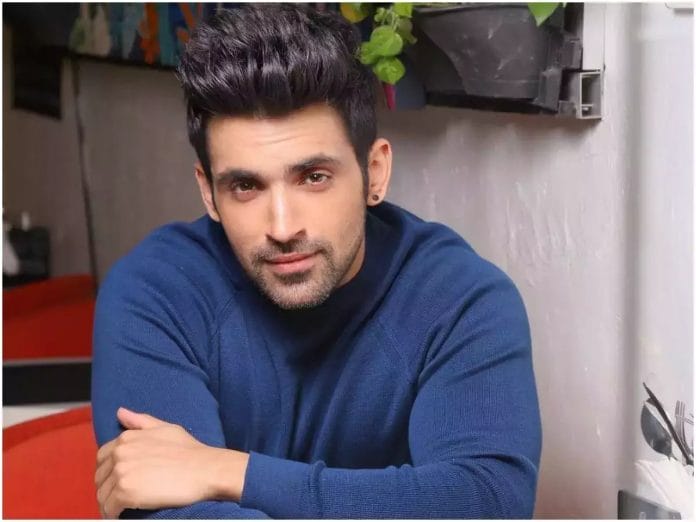 Actor Arjit Taneja is impressing audience with his stint in Banni Chow Home Delivery. He recently joined the star cast of the show as 'Agastya'. Agastya is a one of the judge to the singing competition in which Yuvaan has taken part.
The entry scene of Agastya aka Arjit was dramatic. His first meeting with Banni and Yuvaan was even more dramatic. Later, Agastya turn out to the judge of singing competition in which Yuvaan is a contender too. Agastya is a shady character. So far there is no sign of a triangle love story between Banni, Yuvaan and Agastya. The upcoming episode will unfold the actual motive of Agastya.
Agastya will fall for Banni and will turn evil towards Yuvaan? Well, it is a show and similar plots are very common.
Arjit never fails to impress his fans with his choicest characters. In Kumkum Bhagya he was soul of the show as Purab Khanna. Later, he was replaced. Arijit has been part of famous daily that includes 'Kaleerein' , 'Naagin 6' among the others. In 'Bahu Begum' he was adored as Azaan by millions out there.
Character Agastya is again entertaining masses. His entry in the show happened recently. Fans can't stop praising Agastya's swag and style. The way he is portraying rockstar and keeping a class, Arijit is bringing life to the character.
The episodes of the show will spice by Agastya. Agastya will challenge Banni and Yuvaan. He will reject Yuvaan's singing. Banni will challenge Agastya to give Yuvaan a chance to perform in front of live audience. She will ask Agastya to let audience judge Yuvaan's singing. Agastya will accept the challenge and will say to Banni if 20 audiences will like Yuvaan's singing than he will walk out as the competition judge.
https://www.instagram.com/p/CimDlCwrR8r/?igshid=YTgzYjQ4ZTY%3D
Well, we all know Yuvaan will win heart. The recently uploaded picture by Ulka Gupta who plays the character of Banni is proving Yuvaan (Pravisht Mishra) will win the competition and thus the celebration. How Agastya will deal with his defeat and will bring trouble for Yuvaan will be interesting to watch.
Comment if Agastya's performance is winning your heart too.
Follow us for TV serial news and updates