Actor Sonarika Bhadoria has never been bothered by TRP ratings. The actor, who is seen in the show ishq Mein Marjawaan, says that she only tries to concentrate on her performance. "Numbers have never affected me. I have said this before and I'll say it again I am very well aware that the show is doing great. I can really hope and pray that with me entering the show, it will go even further and higher. But it's not in my hand, it's all on the audiences and the makers who create the story and the way it's executed. All I can do is play my part and play it to perfection. Just hoping for the best," she says.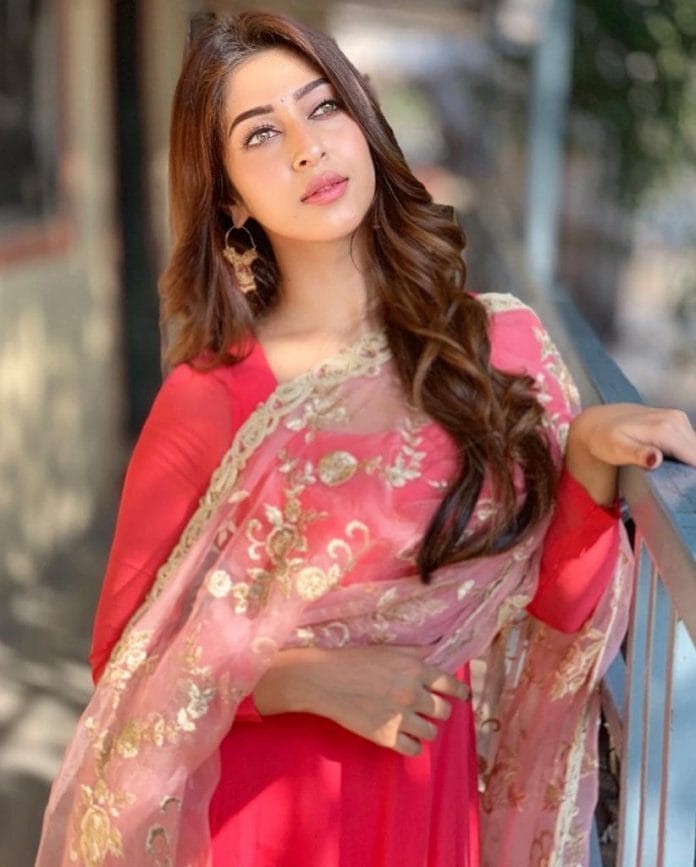 Talking about what prompted her to take up the role, she says, "For some time now I wanted to do a contemporary show because I have been doing a lot of costume dramas. I feel life comes a full circle. I started off doing a contemporary show and now again I am doing a contemporary show, plus it's a thriller and it's been quite interesting so far. I haven't got the time to watch the show but everybody keeps raving about it. I took it up and it was a very instinctive decision. I didn't think much as in past I have been so selective about the projects I do so I thought why not let's give it a try."
The actor loves playing her character Netra in the show too. "Netra is this simple girl who comes from a middle-class family. She is very naive but is also a smart girl. Her father is a mechanic, so she knows about vehicles in general. She's still one of those people who sort of not had any bad experiences in life, so the purity and naiveness in her is all intact. It's going to be like the journey throughout where she would grow stronger by each episode so I am really looking forward to showing this transition in the episodes passing," she says.
Sonarika loves her look in the show as well. "It's an Indian look. The Anarkalis are very plain, chiffon, georgette in nice pastel and vibrant colors. I have nice long hair in the show. I love the look and the colors and I love the styling. The team has done a good job putting together the look," she says.
Sonarika is sharing the screen with actor Arjun Bijlani and loves working with him. "Arjun is a great person and a great co-actor to work with. From my very first day, he made sure that I was comfortable. He has been very warm so far and it's a delight to work with the entire team," she says.
She adds, "Working with Beyond Dreams has also been a pleasure so far. The team is very warm and welcoming and it's nice. I am having fun."