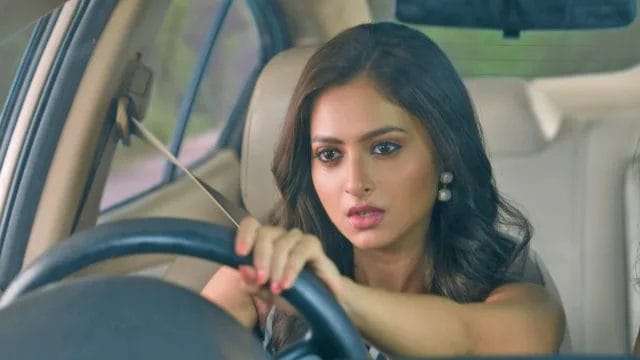 Yeh Rishta Kya kehlata Hai Upcoming Story, Spoilers, Latest Gossip , Future Story, Latest News and Upcoming Twist on TellyExpress.com
Mahima's avenge plan on Akshara, Abhimanyu to bring high voltage drama in longest running show.
In today's episode, Abhimanyu gets ready. Akshara teases Abhimanyu. Abhimanyu and Akshara flirts with each other. Abhimanyu asks Akshara if she has a plan for tonight. Akshara lie to Abhimanyu. She makes an excuse to divert the talk. Abhimanyu gets a call from hospital. Akshara decide to celebrate Abhimanyu's birthday. She plans a surprise for Abhimanyu. Abhimanyu think Akshara has surely planned his birthday. He decides to celebrate their togetherness along with his birthday. Akshara decide to surprise Abhimanyu on his birthday.
Neil and Arohi bumps into each other. Arohi insists Neil to hear her once. Neil ignores Arohi. Arohi stands on the middle on the road to stop Neil. Neil stands along Arohi. He says he too can do drama like her. Arohi tries to convince Neil that she made the prenup to secure his future too.
Elsewhere, Akshara execute Abhimanyu's birthday plan. She perform a dance for Abhimanyu. Abhimanyu gets impressed and wish the second chance is worthy. He gets an emergency call from the hospital. Akshara and Abhimanyu learn about orphanage kids suffering from food poisoning. Both rush to the hospital.
Birlas runs to the hospital too. Abhimanyu asks Akshara to go back home. Akshara decide to support Abhimanyu.
In the upcoming episode, Abhimanyu will wait for Neil. Neil and Arohi will go missing. Goenkas will worry for Arohi. Will Neil, Arohi end up marrying each other? Keep watching the show for more interesting drama.
Follow us for TV serial latest updates