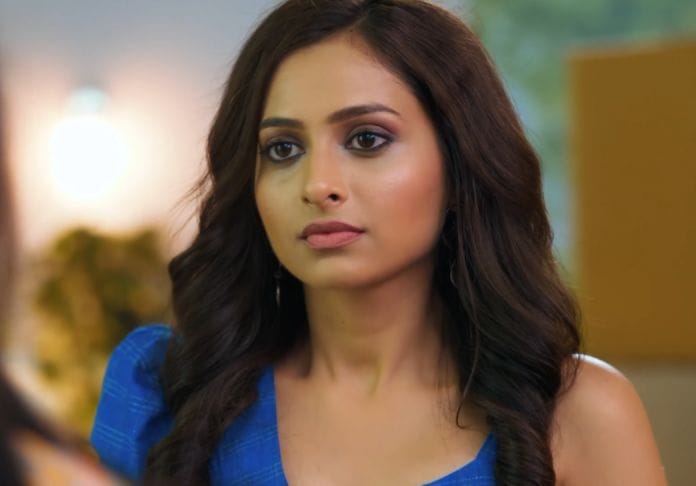 Yeh Rishta Kya kehlata Hai Spoilers, Upcoming Story, Latest Gossip , Future Story, Latest News and Upcoming Twist on TellyExpress.com
Post Akshara will expose Arohi latter will decide to avenge her. How Abhimanyu will react post learning that Arohi is behind Vihaan's condition, will be interesting to watch.
In today's episode, Akshara asks Abhimanyu about his engagement ring. Abhimanyu think he missed the ring. Akshara asks Abhimanyu about the ring. Abhimanyu says he might have left it out at operation theatre. Akshara asks if ring will be found or not. Abhimanyu says the hospital belongs to them and nothing can be missed. Akshara says to Abhimanyu that if he is thinking how she will react if ring will not be found than he is right. She adds she will eat him raw if he will miss the ring. Abhimanyu assures Akshara that nor she neither her belonging can be missed from him. He thinks where his ring missed.
Arohi think she will beat Abhimanyu and will become top surgeon. Vihaan struggle for his life. Abhimanyu decide to go for her round. Akshara asks Abhimanyu to go. Later, Akshara find Abhimanyu's ring and learn that he has undergone MRI. She gets confused thinking why Abhimanyu hidden truth from her. Abhimanyu learn about Vihaan's conversion. He goes to diagnose him. Vihaan's parents accuse Abhimanyu for being careless towards the kid. Abhimanyu struggle to diagnose Vihaan. Arohi gets scared thinking she has given wrong medicine to Vihaan. She bumps into Akshara. Akshara asks Arohi to see and walk. Abhimanyu's ring falls. Akshara gets restless.
Later, Akshara learn Arohi is behind Vihaan's condition. In the upcoming episode, Arohi will manage to convince Akshara to support her and hide the truth. Akshara will expose Arohi. How Abhimanyu will react on learning about Arohi's carelessness, will be watch worthy.
Stay tuned with us for more TV serial news and updates