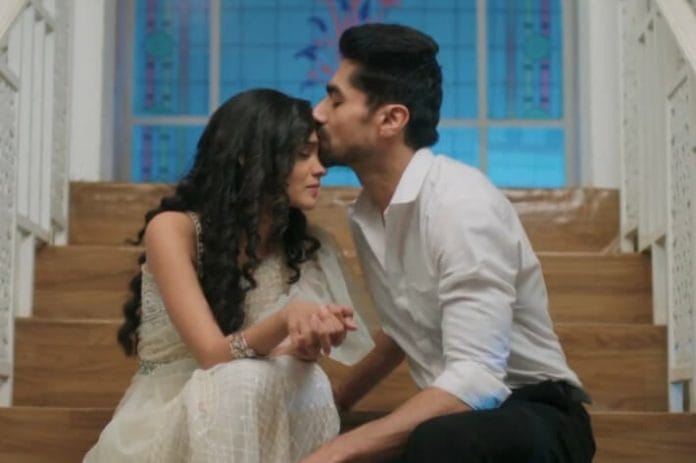 Yeh Rishta Kya kehlata Hai Spoilers, Upcoming Story, Latest Gossip , Future Story, Latest News and Upcoming Twist on TellyExpress.com
Show Yeh Rishta Kya Kehlata Hai is all set for seat edge drama. In the upcoming episode viewers will see Birlas celebrating Arohi and Neil's wedding.
In today's episode, Mahima talks with Manjiri and blame her for doing wrong with Neil. She asks Manjiri not to cut ties with Neil because of Abhimanyu and Akshara. She says to Manjiri to treat Neil as her own son. Abhimanyu asks Mahima to stop blaming Manjiri as she didn't did anything wrong and never treated Neil badly. Mahima continues to manipulate Manjiri. She asks Manjiri to think about her words.
Akshara says to Vansh that Arohi never accepted them as family no matter what they do. Vansh defends Arohi. Akshara and Abhimanyu talk with each other over a call. Abhimanyu asks Akshara if she has any remedy to cure heartache. Akshara says she doesn't have. Abhimanyu and Akshara decide to rest. Arohi calls Vansh and asks if Goenkas will not forgive her. She apologizes for her mistake. Swarna asks Vansh to bring Manish's medicine. Arohi asks Vansh what happened to Manish. Vansh tells to Arohi that Manish is not well.
Arohi and Neil visit Goenka house to check upon Manish. Akshara stops Arohi from meeting Manish. Arohi gets angry.
Elsewhere, Manjiri gets adamant to perform Neil, Arohi's tilak and bring them back. Anand asks Manjiri to not take an emotional decision. He adds her decision might make her regret later. Manjiri decide to support Neil.
In the future episode, Abhimanyu will bring back Arohi and Neil. He will explain about his decision to Akshara. Later, Akshara will get pregnant and Arohi will get jealous. Will Arohi harm Akshara's unborn baby or she will have a change of heart? Time will tell.
Follow this space for TV serial updates