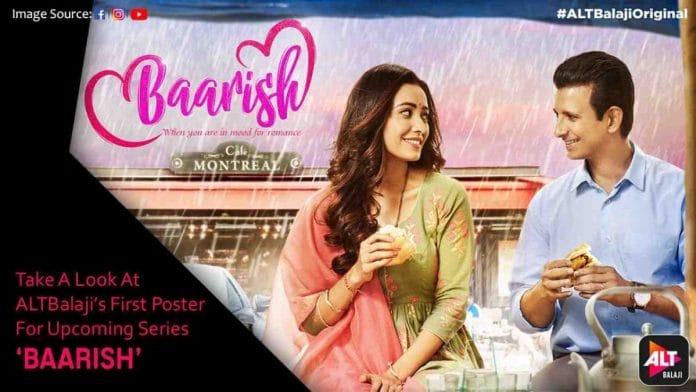 Baarish 3rd April 2020 Written Update on Tellyexpress.com
Today's episode starts with Aniket who tells Aasmi to clean up her stuff from the room as after my marriage with Shreya we will live here. Aasmi says, I will not sacrifice my room for you. Then Gauravi tells Aasmi that Shreya will comes to stay here after marriage, then we also have to take care of her and and it's just a room and you can at least do so for your brother and sister-in-law. Aasmi says, okay I will leave this room for them.
On the other hand Anuj is talking with his best friend, Anuj says, I am feeling very nervous as tomorrow is my wedding with Gauravi. His best friend says, this thing is going to be afraid anyway, after marriage, life turns upside down and in my thoughts no one should marry. Anuj says, stop teasing me and tells me something which can help me.
Sorab then tells him that there is a three secrets of happy married life, first on is, never oppose your wife, second always tell her that she's right, three even if your wife is wrong still don't argue with her, and like this  we can maintain happy married life.
Meanwhile Zinnia came and asks them, you guys are still here, don't you guys want to sleep and then she says to Anuj tomorrow is your wedding and you are sitting here tinkering now go to your house, it's already become so late. Then Anuj went from there.
The next day the wedding rituals begin.  Aniket, Sherya and Anuj, Gauravi exchange their engagement ring, while Padmini is waiting for Rishi.  Rishi also came there, Padmini then thanks Rishi  for coming.  Rishi  tells his mother arrogantly that I am not happy but because it is my sister's wedding so I came here. After a while Rishi comes to Shreya, Shreya thank him for coming. Rishi says, anything for you my love.
Later Padmini praises Rishi as he did a wonderful job in decorating the wedding pavilion but she asks him why you didn't do it for Gauravi's sides. Rishi says, I only care about my sister so I did it just for her, rest I don't care. Padmini says, fine, calm  down don't spoil your mood.
Later all the marriage rituals completes and both couples went to their presindential suite. While Gauravi and Anuj feels shy. Gauravi asks Anuj how much we need to pay for this one room. Anuj tells her 50,000. Gauravi gets surprised, as this is very expensive. Meanwhile Anuj noticed a cockroach and he jumps into bed and the bed breaks .
Anuj then calls hotel staff members and asks then to send two single mattresses. Later Anuj offers Gauravi to eat something as we spent so much on this hotel therefore at least we can enjoys the food. Gauravi starts laughing on Anuj and both spends a hilarious awkward first night in their presidential suite. While on the other hand Sherya and Aniket enjoys their first night. (Episode end)