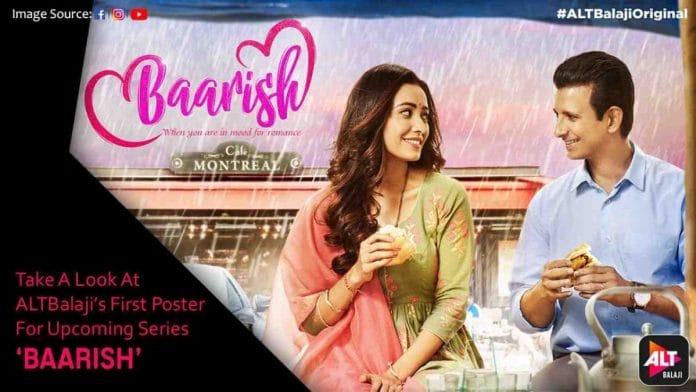 Baarish 7th April 2020 Written Update on Tellyexpress.com
  Today's episode begins with Gauravi's lawyer giving her a stamp paper to sign, but she refuses to sign it. Gauravi again goes into the moments of her flashback. Anuj arrives at the house, Falguni hugs him and says, don't worry, me and Rishi are with you. Gaurav is watching Anuj from the ceiling and is feeling hurt. Later in the morning, Anuj apologizes to Gauravi for his misbehavior and asks her do you know tomorrow is Zeenia and Siddharth's anniversary party. Gauravi says I know. Anuj asks her, how did you come to know about it. Gauravi tells him with the help of Facebook. Anuj ask, will you come with me. Gauravi says, okay, I will come with you. Anuj thank her.
  Sherya comes from outside, Gauravi's mother says, I thought you are inside because the AC is on. Sherya says, I left it on because after coming from outside I feel so hot. Aniket then tries to convince Sherya that this is a waste of energy, so please do not do this next time as you left AC on for no reason. Sherya says, I can't promise but I'll try. Aniket says, thanks. He later tells Sherya that, tomorrow we will spend our whole day together because no one will be in the house.
  There, Anuj and Gauravi come to the restaurant to celebrate Zeenia and Siddharth's anniversary. The two feel uncomfortable with each other as they are dealing with their issues. While Zeenia and Siddharth suggest them to clarify their issues. Siddharth tells Anuj that, Gauravi is not wrong, she just wants to help you. And you explode on it without any echo. So I think you should apologize to her.
There Zeenia asks Gauravi what happened between you two. Gauravi then tells her the whole story. Zeenia tells her that, I know you are right in this matter but I think you need to talk with Anuj. Later Anuj asks Gauravi to come to the terrace as I want to clarify things between us. Anuj says sorry to Gauravi and tells him that if we have a quarrel from now on, we will talk and find a solution. Gauravi says, okay. He then asks her if you can teach me English. Gauravi says, well from tomorrow I will teach you (Episode end)