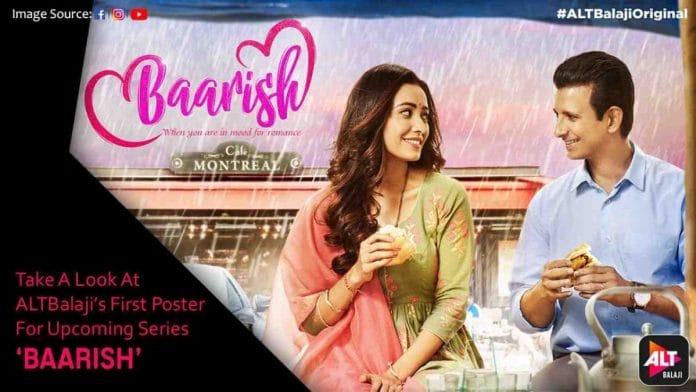 Baarish 9th April 2020 Written Update on Tellyexpress.com
Episode starts with Audience laugh seeing Anuj. Gauravi asks what's happening. One of the member says maybe you're new to underground fight club, explains about bidding. Rana beats Anuj and he fell down. Gauravi shouts Anuj hi. He notices her and gets shocked. Rana beats Anuj badly. Gauravi encourages Anuj. He beats referee and fell down
Later Gauravi applies lotion to Anuj wounds and asks him about his secret. Anuj reveals that long time back his friend introduced him to this place and he like to come to this place on his birthday alone without informing anyone. Gauravi teases him saying someone decided to tell eachother everything right. Anuj says don't tease me ,my concentration distracted after seeing you.
Gauravi question him how he can fight with real wrestler without training. Anuj says it's for fun, to learn life lessons to how to face problems. Gauravi says why you hide it from others. Anuj says if someone knows it then they won't allow me, that's why I stay here after match to heal my wounds. Gauravi says but now you're coming to home. Anuj says it's gonna be problem if maa see me in bruises. Gauravi says I will manage.
Padmini and Rishi asks what happened. Anuj mumbles and sees Gauravi. Gauravi smiles and manages saying Anuj saves her from thief's at shop.
Aniket searches for new job through friends. He asks Shreya did you saw Gauravi message. Shreya says yes and previously Bhai never celebrated birthday. Aniket says marriage changes everything. Shreya says I can see that. Aniket asks Shreya to hide their issues from others.
Gauravi gets ready for the party. Anuj stares at her. Aniket arrives with his family. Rishi greets Shreya happily but avoids Aniket. Anuj gets surprised with arrangements and asks Gauravi what's the need of this. Gauravi says you also do many things for others why. Anuj says from heart that's it.
Anuj celebrates his birthday. Padmini praises Gauravi for arranging everything. Shreya feels bad. Her friends says Gauravi is lucky to get her boss as husband and leaves. Gauravi offers sweets to Shreya but Shreya says you're enjoying the life of Fortune leaving me at dead end like your family. Gauravi asks if she have any problem with Aniket but Shreya leaves without answering her. Anuj notice them and asks what happened. Gauravi says nothing. Anuj says I'm sorry if Shreya said something to you. Gauravi says nothing, even if she said their is no problem because she is like my sister and asks him to enjoy the party.
Shreya says Aniket I want to go to Bali. Aniket says you know I lost my job. Shreya says don't care. Anuj intervenes and ask what happened. Aniket says we are discussing about mosquitoes increase in my area because of rain. Anuj says call me if you need my help. Aniket smiles and says you're talking English. Anuj says because of your sister. everyone takes group pics at the end of party.
Later Anuj and Gauravi opens the gifts. Anuj thanks Gauravi for arranging birthday party for him. Gauravi says thank you. Anuj says I do one more thing on my birthday. Gauravi says I got to know from maa that you will give 15% of annual profit to Shreya. Anuj gives file to Her. Gauravi gets shocked seeing 15% profit is divided to Asma and Shreya asks why. Anuj says even you sister is like my sister. Gauravi hugs him happily.