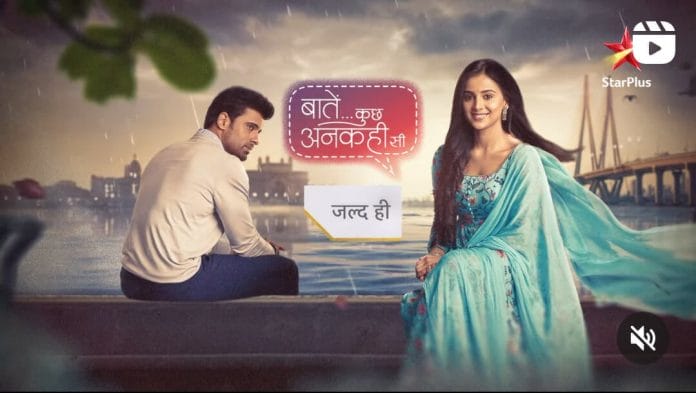 Baatein Kuch Ankahee Si 12th November 2023 Written Update on TellyExpress.com
Episode starts Vandu has come in the Kunal's house to bring Kunal when he was gets intoxicated. Covering Kunal and Tara with a blanket, Vandana leave. In the next morning, Kunal wakes up and notices that Tara is being lied in his lap. Kunal reminds the old days when Soniya and he has happy conjugal life. Though Soniya didn't want to be a mother, but Kunal wanted to be the father of a cute girl. He insisted Soniya to get agree to be the mother of Kunal's child. He also dreamt that he will be a best father of this world and the child will get the ultimate care.
Without informing anyone, Kunal tested himself for the paternity test as he was not confirmed whether he was really the father of Tara. Though at first Kunal didn't believe that Tara was his real child, but Soniya insisted him to go for a paternity test. When the test report came out, Kunal saw that Tara is his own daughter and he is the real father of Tara. Kunal couldn't help but to break down. Simultaneously Kunal became very happy and sad because he didn't witness the infant stage of Tara. He got overwhelmed by the fact that he has a daughter.
Three years before, Kunal wanted to kill himself. He used to drink alcohol so that he could get out his betrayal and depression. Vedika used to forbid Kunal but he couldn't able to stop himself from drinking alcohol. She would insist to get out of this depression. Kunal couldn't able to digest the betrayal of Soniya, also makes him understand it is right to consume alcohol everyday. She insisted Kunal to forget Soniya so that he could lead a peaceful life and forbade him not to consume alcohol anymore. But Kunal used to went a severe depression.
Kunal stares at his daughter and appreciates her innocence. He also again covers Tara with the same blanket again. The touch makes Vikrant affectionate and emotional. But he couldn't bear the emotional headache anymore, and comes to balcony. Vandana also comes in the balcony. Seeing each other, both become embarassed. On the other hand, Vaibhav hatches another plan to defame the relationship of Kunal and Vandana.
Episode ends.
Precap: Vandana will emphatically ask Vaibhav to sign in the divorce papers, but Vaibhav wouldn't show interest in divorce, rather he will insist Vandana to give him the half share of her property which will make thunderstrucked Vandana. On the other hand, Tara will hug Kunal calling him father. But the attachment will make him more uncomfortable and he will ask Tara to leave him.
Click to read