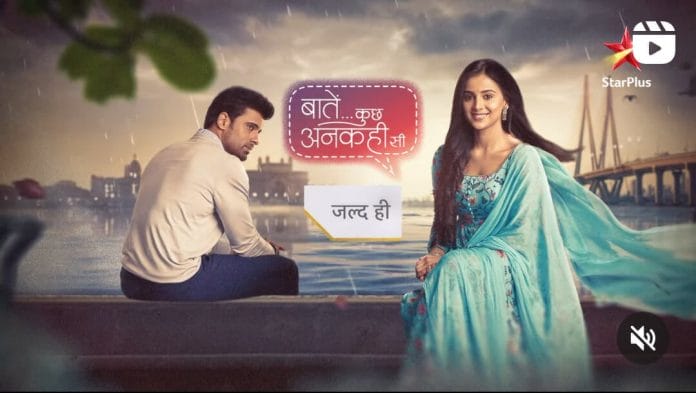 Baatein Kuch Ankahee Si 17th November 2023 Written Update on TellyExpress.com
Episode starts with a cute scene between Vandana and Tara. Tara tries to cheer up her mood. They will plan for the best Diwali party. In this festive season, Vandana cooks the food for the other family. Pammi appreciates the taste of the food. Kunal asks Vedika about Tara, Vedika says that she has sent Tara to Vandana as they will go out for the diwali shopping. She tells Kunal how much Tara likes Vandana.
When Kunal leaves the lunch table, Pammi suggests Vedika to bring a beautiful girl for Kunal, so that he could marry the girl and will live his life happily. Pammi wants to remarry rather than accepting Tara as his daughter. But Vedika knows very well that this Tara and Vandana could give Kunal the ultimate happiness.
Here, Tara and Vandana enjoy each other's company in the festive season. Vandana helps her to celebrate the lights and firecrackers. Tara makes so much fun with Tara. After that, Vandana takes Tara to Soniya for the meeting. She secretly meets Sonia so that she could visit Tara. Seeing Tara she gets overwhelmed. Soniya askd Tara repeatedly she is alright in the house of Kunal, whether Kunal is behaving well with her, Tara convinces her that Kunal is slowly accepting her.
Soniya wants to give more gifts to Tara, but Tara says that she doesn't need any thing more as Vandana has already bought many things for her. Though, Tara denies anything more but Vandana asks Tara not to reject anything from her mom. So Tara gets excited to see when her mom Soniya offers her toys to play.
Soniya offers Vandana a cup of tea. Getting her daughter between her arms, Soniya asks Tara whether her father is treating her properly or torturing her. But Vandana forbids her to do so. As this interrogation will make Tara uncomfortable and uneasy. She reminds that these repeated questions will make a fear in the heart of Tara.
Vandana directly questions Soniya why didn't she tell anything to Kunal in the last seven years. Soniya doesn't want to take the liability of Tara. Vandana points out how much Kunal has been struggling with his daughter Tara. As he didn't anything about Tara, Soniya and Indranil should take some time to Kunal to adopt her. In this meantime, Kunal appears there and rebukes them both. As Kunal was not informed by Soniya or Vandana, he gets fired. He also warns Soniya that she couldn't meet Tara anymore. But Kunal rejects all the facts and statement. Though, Soniya and Vandana try to gather up the facts that Soniya has the right to meet her daughter, but Kunal will not let this happen.
Episode ends.
Precap : Soniya will charge Vandana why Kunal has changed so much. Vandana will say that may be Soniya misunderstood Kunal, may be he was good and kind hearted man, Soniya made him supressed.
Click to read