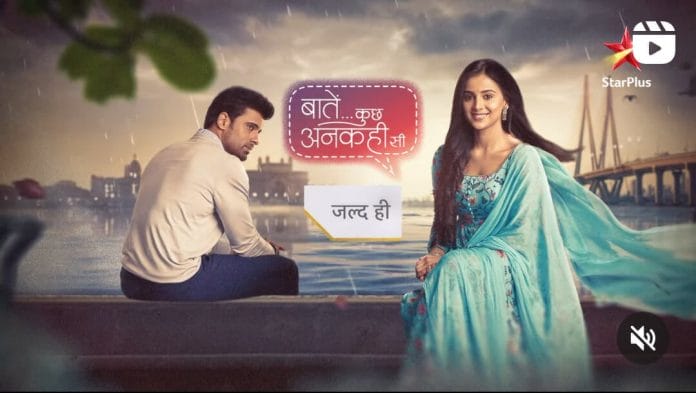 Baatein Kuch Ankahee Si 19h September 2023 Written Update on TellyExpress.com
Episode starts with the conversation between Kunal and Kuldeep Malhotra. Kuldeep tried to kill himself failed to bearing the gossip, but Kunal asks his father to do promise for his life. Kuldeep feels shattered and couldn't find any way for living his life. As Vandana vehemently insulted him, the abhorrent makes him more devastated. Kunal has promised that he would never stop himself from taking revenge with Vandana. He blasts in anger, also boasts of their Malhotra brand. The meanness of Kunal makes upset his sister Vedika and Bobby, his brother.
In the next morning, Vandana and his family are asked to leave the place where they took the rest. They all feel many problems due to their homeless condition. Vandana asks a random guy whether there is any public toilet. Though she comes to know about one, but Atta can't go that far. Vandana stops a vanity washroom car and requests the driver to use it. Though, he doesn't agree but Vandana insists him to let her use for the sake of humanity.
Vedika and Bobby plea Kunal to stop the revengeful game to the Karmakar family, but Kunal doesn't give them any hake. He also promises that he will not spare Vandana so easily.
Mrunal and Anagha ask Vandana to arrange some food for themselves. They again accuse Vandana for this mishap. Atta lashes them out for their incooperative attitude. Vandana goes to tea stall and asks some food. But she is completely dejected as she doens't have any money left. Though she wants to exchange her bracelet, but the shopkeeper doesn't want to take that bracelet.
Later, Atta requests the shopkeeper to let her wash the utensils so that they could get some food. The shopkeeper shows the sensitivity, but Atta starts to wash the plate. But Vandana requests Atta not to harm herself. The shopkeeper gives them the food and also arrange a charger of Vandana.
As soon as, the mobile gets on, Vandana receives the message of her father that he is coming home in the evening, the news makes Vandu more tensed and agitated. Anagha and Mrunal both remind Vandu their father couldn't bear this fatal situation. They also insist her to do something immediately as Mumbai is not so safe if they spend the night in the road. Vandana runs to the home again and reminds the yesterday night. Getting no way to enter in the home, Vandana forcefully jumps the gate.
Episode ends.
Precap : Vandana requests Kunal with folded hands to spare them. Kunal wants make as the personal assistant of his office.
Click to read