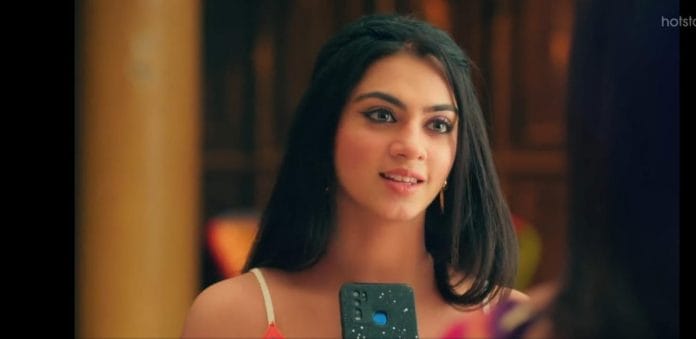 Baatein Kuch Ankahee Si Spoilers, Upcoming Story, Latest Gossip , Future Story, Latest News and Upcoming Twist on tellyexpress.com

Star Plus TV show "Baatein Kuch Ankahee Si" will arrange a new drama, Vaibhav will show the video to the random public where Vandana was tackling Kunal when he got intoxicated. He will pretend that he was being tortured by his ex wife in spite of engaging with Kunal who is the owner of Malhotra company. Vandana will warn him not to drag Kunal in the midst of their dispute.
In today's episode, Mrunal mocks Vandana for the video which she recorded secretly and also spreads the black colour on the face of Vandana. Vandana is threatened that she would be in a danger sooner or later. Vandana reminds Mrunal that she will be also betrayed by Vaibhav very soon. As Mrunal is digging hole for Vandana, sooner or later, Mrunal herself will be stucked in that hole. The latter goes to Vaibhav and asks him whether he will betray her like Vandana. But Vaibhav will clear out that he is only living for Mrunal and asks her to be more desperate. Anagha pleas Vandana to sell the property, but Vandana very clearly says that she will not sell that property anymore. But Mrunal, Anagha and Hemant, all three go against Vandana and insult them.
In the next episode, Vandana will arrange a secret meeting with Soniya so that the latter could meet her child Tara. Getting her daughter between her arms, Soniya will ask Tara whether her father is treating her properly. But Vandana will forbid her to do so. Kunal will insult both Soniya and Vandana as they both try to show their right on Tara. He will take her away from the both.
Would Vaibhav able to execute his plan?
Would Kunal accept Tara as his daughter?
All the the questions will be answered in the next episodes, so, yess, keep watching Keh Doon Tumhe for more interesting updates!
It will be interesting to watch, could Vanadana fulfill her own dream following her passion? Keep following this space for more updates on your favourite shows.