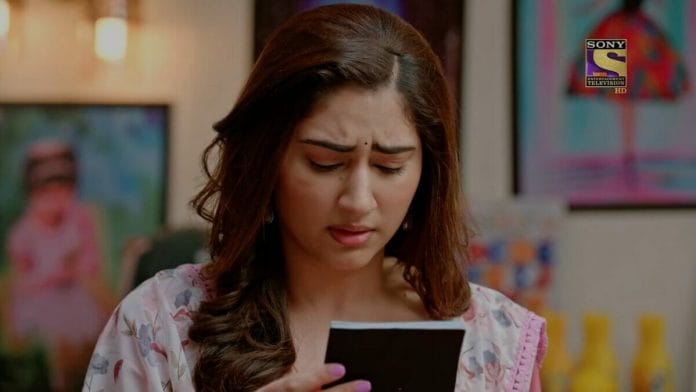 Bade Achhe Lagte Hain 2 Spoilers, Upcoming Story, Latest Gossip , Future Story, Latest News and Upcoming Twist on tellyexpress.com
An unexpected twist in Sony's Bade Achche Lagte Hain. Viewers were all set for Ram, Pihu, and Priya to reunite, but it seems like the makers had some other plans.
Earlier, we saw Nandini failing to keep Pihu away from Ram. Ram got to know about Pihu being her daughter and they reunited. With this defeat, Nandini was seen enraged and was looking for any possibility of defaming Priya.
To increase trouble for Priya, Nandini was seen puling a dangerous stunt of making Pihu go away from Priya and suggesting Ram to keep Pihu to himself. Nandini will definitely try to throw more challenges on Priya.
In today's episode, Ram sees Priya teaching Pihu from a dehradun school book. Ram wonders why will we send Pihu to Dehradun. When Ram finds Priya alone he goes and talks to Priya. Ram is surprised to know that Priya wants to tell Pihu about he being her dad.
Ram is happy to know they both are on the same page. Priya gets easily convinced not to send Pihu to Dehradun for studies. This makes Ram calm and think Priya can't hire any lawyer for custody. Later, they both decide to forget their fight for Pihu and stay together.
Sandy comes to Priya and takes her. Priya is told by Sandy and Krish about Ram filling a custody case. She refuses to believe it. Priya thinks it's all planned by Nandini and she wants to increase misunderstanding between her and Ram. As the day passes, Priya gets more proof about Ram planning something as she gets passport of Pihu.
This scares Priya and she also plans to escape with Pihu. During visarjan, Ram gets to know that a roof was about to fall on Pihu during an adventure with Priya. Ram gets worried and scolds Priya for endangering Pihu's life. Priya becomes sure that Ram is trying to prove that she is a bad mother so that he can win custody.
In the upcoming episodes, Priya will tell Pihu that they are playing a game where Ram will find them and they will hide. Priya will pack their bags and decide to run away.
A mother can always go to all extent to save her kids from trouble, surely this power will help Priya defeat Nandini. It will also depend on how long Ram takes to trust Priya for a change! Keep following this space for more updates on your favourite show!