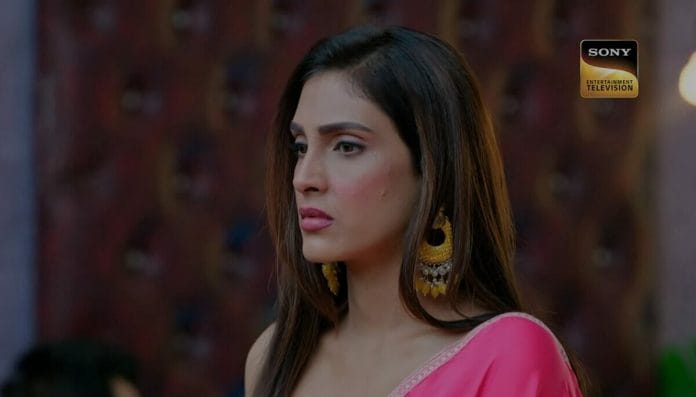 Bade Achhe Lagte Hain 2 Spoilers, Upcoming Story, Latest Gossip , Future Story, Latest News and Upcoming Twist on tellyexpress.com
A shocking twist in Sony's Bade Achche Lagte Hain. Nandini is all set to succeed in her plans in making Priya look like a villain in Pihu's eyes. Viewers are hoping for Nandini to fail this time as well.
Earlier, we saw Ram getting shocked to know Ishan was the one who pushed Shivi. Ram was seen planning to reunite with Priya. With this, Nandini is surely seeing some defeat To increase trouble for Priya, Nandini will be seen putting her emotional blackmailing game up. Nandini will definitely try to throw more challenges on Priya.
In today's episode, Nandini and Shubham are panicking thinking about they lost the money and property. Shubham suggests to kill Ram but Nandini scolds him. Everyone rushes to hospital knowing Ram and Priya went through an accident. Ram gets consciousness and calls out for Meera Ma. Nandini gets heartbroken and still goes with Meera to meet Ram. Ram doesn't recognise Priya and Pihu.
Ram looks for Vedika thinking she just got married to Sashi. Doctor informs eveyone how Ram got into an emotional trauma due to which he hasg gone to the past. Nandini takes advantage of this and brings back Vedika into the picture. Vedika makes sure Ram is kept away from Priya and Pihu.
Ram keeps on worrying for the little girl and her mother, this irritates Vedika. Priya tries to meet Ram when she gets conscious but Brinda and Meera try to divert her so that she doesn't get to know about Ram's memory loss. On the day of discharge, Priya decides to meet Ram but seeing Ram leave without her, shocks her and she asks Krish for the truth.
Priya gets to know of Ram losing his memory. Priya challenges Nandini for defeating her and making Ram remember her and Pihu. Nandini gets scared seeing Priya so much determined so she makes sure Ram has a new number and no trace of Priya or Pihu is left with him.
Later, in the medical shop, Priya pays for Ram's bill as well. Ram asks the shopkeeper about Priya and hearing her name he recalls a blur image of Priya. Priya tries to find a job but Nandini makes sure she doesn't get one. Vedika see Ram lost in Priya's thought so she decides to hire his PA.
In the upcoming episodes, Priya will come dressed in disguise to become PA of Ram.
A mother can always go to all extent to save her kids from trouble, surely this power will help Priya defeat Nandini. It will also depend on how long Ram takes to trust Priya for a change! Keep following this space for more updates on your favourite show!