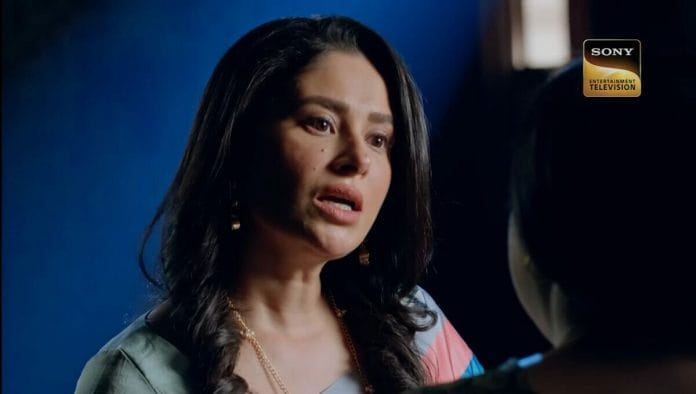 Bade Achhe Lagte Hain 2 Spoilers, Upcoming Story, Latest Gossip , Future Story, Latest News and Upcoming Twist on tellyexpress.com

A shocking twist in Sony's Bade Achche Lagte Hain, Ram had an ugly encounter with his real brother Lakhan who is rebellious. With the entry of Lakhan it will be interesting to see Ram's reaction to Swati and Lakhan.
Earlier, Ram decided to remarry Priya and Pihu becomes a wedding planner for them. Nandini was defeated by Priya which has made her the villian infront of Ram and Pihu. Pihu was seen humiliate and hate Nandini.
In today's episode, Pihu gets to know about Nandini coming to meet Priya so she rushes home and pushes Nandini to leave and addresses Nandini as mean. Nandini feels humiliated and leaves. Later Priya scolds Pihu when Ram comes and protects Pihu.
Ram asks everyone to move to Kapoor mansion and he convinces Meera as well. Next day, they all prepare for engagement when Priya feels worried about Ram's changed behaviour. She tries to talk to Ram and explain him. Ram understands it and apologies.
Later, in the function Sid personally caters to Yash and his family as he wants to marry Avni. Yash forgets the file to be signed at home so he asks Swati to come with the file. Swati worries thinking she has to go to Kapoor mansion. Nandini by mistake steps on Swati's picture when Pihu gets angry on her and insults her infront of all. Ram will support Pihu as she is scared of Nandini.
Priya goes against them. Nandini is shocked to see Ram so changed. Later, Ram gets to know about Sid liking Avni so he approaches Yash for their marriage proposal. While Lakhan reveals to Swati about his liking for Avni. Swati worries thinking Lakhan might face rejection due to their poverty status.
Later, Pihu and Ram come to apologize to Nandini. Nandini forgives them but makes them feel guilty. Later, Nandini warns Swati to leave the town or else she will make Ram arrested using the proof she has.
Swati worries and agrees to leave the town. Here, Lakhan tries to approach Yash again for his project.
In the upcoming episodes, Yash and Ram will ask Avni about her marriage proposal with Sid. Avi will be shocked while Lakhan will come and will say this can't happen.
Priya's determination and her plan is surely seem to be working and Ram is able to recall his past moments, but will Nandini interrupt Priya's plan? Will Pihu be able to get her father's love back? Keep following this space for more updates on your favourite show!