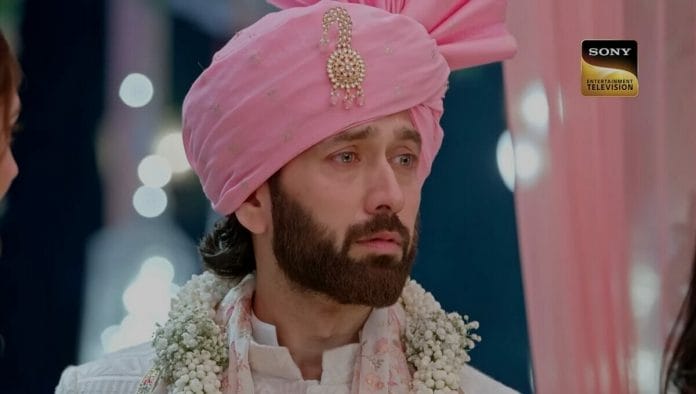 Bade Achhe Lagte Hain 2 Spoilers, Upcoming Story, Latest Gossip , Future Story, Latest News and Upcoming Twist on tellyexpress.com
A shocking twist in Sony's Bade Achche Lagte Hain, Ram had an ugly encounter with his real brother Lakhan who is rebellious. With the entry of Lakhan it will be interesting to see Ram's reaction to Swati and Lakhan.
Earlier, Ram decided to remarry Priya and Pihu becomes a wedding planner for them. Nandini was defeated by Priya which has made her the villian infront of Ram and Pihu. Pihu was seen humiliate and hate Nandini.
In today's episode, Swati talks to Ram alone standing behind the door. Ram senses how she is ashamed of Lakhan. Swati tries to tell Ram about how there is no one to guide Lakhan. Ram promises to protect and huide Lakhan. Later, Priya is finding Swati when she sees a glimpse of Swati's face and gets shocked. To confirm, she goes behind her and addresses her as Swati Kapoor.
Priya gets shocked to see Swati and asks him why is she hiding her identity. Swati just requests her not to tell anyone and forget that she also saw her. Here, Avni gets missing and Ram gets to know she went with some guy. Ram becomes angry. Shubham is consoling Sid when he gets the legal papers stating Ram wants to transfer all properties in Priya's name.
Shubham thinks to kill Priya. Later, Yash threatens Avni on call for making Swati arrested if she says anything to Ram. So Avni agrees that Lakhan blackmailed her and returns back home. Lakhan gets angry on Ram while Priya and Swati come there to stop them from fighting. Ram says I can't protect Lakhan more if he repeats these mistakes.
They all leave. Sid and Shubham ask Ram to make Lakhan arrested but Ram let's the matter go. Ram later thinks on how he is unable to decline Lakhan's mom's emotion so he is unable to arrest Lakhan for his mistakes. Later, Ram worries for Priya's safety so he asks Brinda to take care of her.
Brinda is unable to find Priya as she leaves to meet Swati. Instead of Swati, Lakhan gets the message of meeting Priya so he reaches to meet Priya being angry. Lakhan meets Priya but Priya makes Lakhan believe that Swati is needed for saving Ram's life as he has asthama and only Swati has a remedy.
Lakhan gets into thinking and goes to talk to Swati. Lakhan is shocked that Swati already knows about Ram's asthama. So Lakhan confronts her and gets to know Swati is Ram's mom. Here, Priya and Ram's wedding rituals start while Nandini pleads them to let her do the gatbandhan.
Priya tells them all how Swati is alive. Swati comes with Kadha for Ram. Ram gets emotional and is unable to believe her mother is alive. Nandini gets angry and upset seeing this.
In the upcoming episodes, Lakhan will taunt Ram when Ram will get angry and try to raise hand on Lakhan.
With Swati and Lakhan in the same town as Ram, will Ram ever be able to know about his birth mother? Will Priya be able to make Ram see the right path? Keep following this space for more updates on your favourite show!