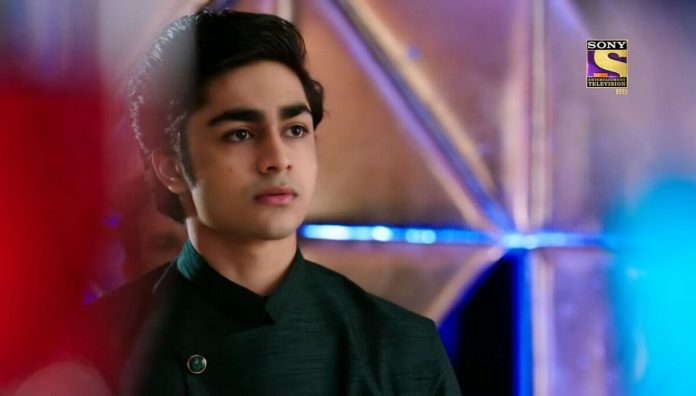 Bade Achhe Lagte Hain 2 Spoilers, Upcoming Story, Latest Gossip , Future Story, Latest News and Upcoming Twist on tellyexpress.com
In Bade Achche Lagte Hain, with the show taking the very first leap and with the lead couple Ram and Priya separated due to misconception created by Nandini, fans are excited to see how the makers are building the characters post leap. Moreover, the fans are missing the old Ram and Priya who were deeply in love. How will this leap turn out things for the couple, will be interesting to watch!
In the on going track, Sara and Priya talk about not letting Ram meet Pihu. Pihu acts like ill and Ram gives her the cupcake. Ram is impressed with Pihu. Later, Priya decides to leave Mumbai. Sara scolds Sandy for not informing them about Ram's whereabouts. Nandini panics thinking if Priya has returned and what is she upto. Ram talks to Ishan and ignites the fire of insecurity inside him by telling him about Sara and Vikrant's marriage.
Later, Pihu gets missing as she losts her way while Priya panics. Pihu meets Vedika who slightly hits Pihu with her car. Vedika accuses Pihu of being a gold digger and wanting money. Pihu does her drama and gathers crowd.
Vedika is taken by the police and Ram comes to save her as Nandini asks him. Ram spots a girl with Priya and Krish and feels hurt. Meera watches Pihu and Priya on video call with Sara. Later, Sara convinces Priya to send Pihu with her to the engagement.
Pihu prays for Priya to get a prince charming. Here, Ram manipulates Ishan for taking a strong step. Adi gets to know about this and protests against Ram's moves towards Ishan. Vedika and Nandini plan for a paperwork for Ishan where he can state he has to break all his ties with Sara.
This will be unknown by Ram. Pihu dances in the engagement and Ram gets surprised to see her. Ishan gets to know Priya is in Mumbai so he goes to meet her. Priya sees the papers with Ishan and talks to Ishan about Sara and Vikrant.
Later, when Ram brings Ishan to Sara and Vikrant expecting a big drama. Ishan shocks Ram by accepting Sara and Vikrant's relationship. Ram standa shocked and feels these words doesn't seems like of Ishan, it seems Priya has talked him out of it. Ram gets upset. Krish asks Priya to have a drink but Priya remembers her promise to Ram to not to drink with anyone else. Priya gets emotional.
In the upcoming episodes, Priya and Ram will get stuck in the lift. They will argue about how they can't stand each other anymore.
How will Ram react to Pihu? Will Priya and Ram be united? Will Nandini's truth ever come out? Keep following this space for more information about your favourite shows!