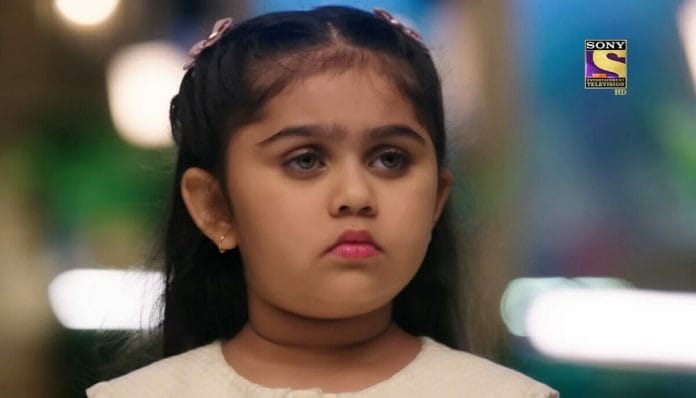 Bade Achhe Lagte Hain 2 Spoilers, Upcoming Story, Latest Gossip , Future Story, Latest News and Upcoming Twist on tellyexpress.com
In Bade Achche Lagte Hain, with the show showing the lead couple Ram and Priya separated due to misconception created by Nandini, Ram and Priya finally meet post the leap. The fans are missing the old Ram and Priya who were deeply in love but this new phase of the couples is sweet and bitter both. How will this leap turn out things for the couple, will be interesting to watch!
In the on going track, Priya decides to take her to temple. Here, Vedika suggests Nandini to make Ram meet Kanika, minister's wife who has many affairs she likes those who doesn't like her. Vedika says then the minister will cancel the deal and then Vedika can step in. Here, Vikrant, Adi and Brinda notice Ram wearing his wedding ring and think if Priya can only make Ram become like the old one.
Priya and Pihu go to temple where they see Meera. Pihu calls her Meera Maa which reminds Priya of Ram. Here, Minister and Kanika meet Ram and his family. Kanika signals Vedika that she likes Ram. Later, Priya and Ram together ring the temple bell while everyone get shocked. Priya sees everyone and leaves.
Kanika eyes Ram and Nandini fakes to get fainted. Ram worries and goes to get medicines. Meanwhile, Kanika also goes and tries to get close with Ram. Priya witnesses this and when the Minister comes and puts wrong allegations on Ram, Priya feels bad and thinks to do something.
Minister leaves angrily while Ram is also angry and goes. Priya tells Adi how Ram is right and later shares with Ram how it was shocking how no one defended Ram. Later, Ram says yes to marry Vedika for the sake of the deal. Brinda and others decide not to let this happen.
Ishan suggests an idea where they can make Priya and Ram's interview viral then they can show all how they are a happy family. Brinda and everyone agree to it. While, Priya gets to know Ram said yes to marry Vedika so she gets upset.
Later, Krish takes Priya and Pihu to a restaurant where they meet Ram. Priya gets to know Ram is Pihu's Mr. arrogant. Pihu says how Vedika is rude. Priya taunts Vedika for giving those papers to Ishan. Ram gets furious on Vedika and goes.
Later, the video gets viral by Ishan. Ram wonders who did it. Nandini also gets furious. Priya gets worried seeing Pihu see the interview. Meera somehow diverts Pihu and Priya hides the tab from Pihu.
In the upcoming episodes, Ram will get angry over Adi and Vikrant. Nandini will ask them to get out from the company and Ram's life.
How will Ram react to Pihu being his daughter? Will Priya and Ram be united? Will Nandini's truth ever come out? Keep following this space for more information about your favourite shows!