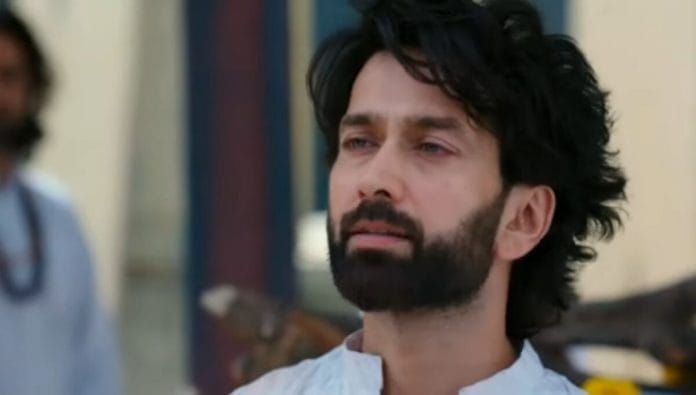 Bade Achhe Lagte Hain Spoilers, Upcoming Story, Latest Gossip , Future Story, Latest News and Upcoming Twist on tellyexpress.com
In Bade Achche Lagte Hain, with Ram doubting if his dad's accident was planned, the truth about Varun helping Shashi steal some important evidences come out. This creates a doubt between the couple Ram and Priya! On the other hand, with Nandini eyeing Ram's will. It will be interesting to watch if Nandini gets successful in changing the will according to her!
In the on going track, Ram and Krish ask Meera for telling them about Varun, but she remains silent. Later, Priya calls Krish to Mahender's house. When Priya confronts Mahender and Varun. Mahender tries to kill Priya when Ram comes and makes them arrested. Priya and Ram express their love to each other, but then, Ram asks for a help from Priya. Ram shows the witness statement of Meera the night the accident happen. Priya is not ready to believe so Ram asks her to choose between him and Meera. Priya denies to believe it and asks for sometime to let her bring out the truth. Ram gives her time. Shivi starts doing as Shubham said and asks Ram to pick her up as the Soods are treating her bad. Ram gets worried and thinks to get Shivi. Shivi asks Akki to leave with her but he remains silent. Shivi provokes Ishan and Sara tells Ishan about he being only her son and not Varun's Ishan gets disturbed. Later, Priya tries to stop Shivi but she doesn't. Ishan pushes Shivi and she falls off the stairs. Ram tries to wake Shivi but she dies. Ram asks Priya how did this happen. Priya thinks I have to protect Ishan so she says Shivi was going and I was trying to stop her when she slipped and fell, it was by mistake. Ram says I know you can't do something so careless, please tell me whom are you trying to protect? Priya says it was a mistake. Ram makes the police arrest Priya. Here, Nandini gets devastated to hear about it and asks Ram to punish Priya and do justice for Shivi. Ram gets sad and confused on what to do. Later, Ram does last rites of Shivi and doesn't let the Soods come. Here, Priya makes Ishan promise not to tell the truth that he pushed Shivi. Krish understands how Priya is trying to protect Ishan so he says he will make Priya come out. Krish tells Priya to do a pregnancy test. Priya finds out, she is pregnant.
In the upcoming episodes, Ram will get to know about Priya's pregnancy and go to jail, Priya will say it's not his baby and it's Krish's.
Will Krish help Ram find the murder? What role Varun has in Virender's accident? Will Mahender be successful in his mission? Will Ram put forward his doubts infront of Priya? How will Ram find the truth about his dad's murder? Keep following this space for more information about your favourite shows!