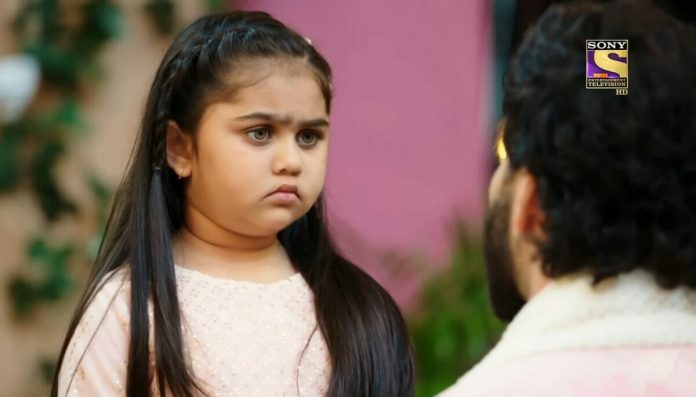 Bade Achhe Lagte Hain 2 Spoilers, Upcoming Story, Latest Gossip , Future Story, Latest News and Upcoming Twist on tellyexpress.com
In Bade Achche Lagte Hain, with the show showing the lead couple Ram and Priya again coming together to pretend like husband and wife for Ram's project with the minister, the fans are excited and expect the old Ram and Priya who were deeply in love.
With this new phase of the couples, we will see some old moments to get relived by the couple. How will this new track turn things around for the couple, will be interesting to watch!
In the on going track, Ram feels bad for Pihu as she slept hungry because of him. Ram feels bad and then gets to know Pihu wanted to buy gifts for Priya's birthday with him. Pihu then asks Krish to get the dress for Priya. Ram also gets a look at the dress and thinks to arrange it.
Here, Priya warns Shubham to not be a threat to Pihu or Ishan they are family. Shubham gets confused why Priya took Ishan's name so he says if everything goes according to plan then it's of no concern. Priya gets sure that it's Shubham. Ram brings the dress for Priya.
Priya gets happy and thanks him. Pihu thinks Krish got the dress. Later, Vedika sends a threatening message to Priya but instead of Maitri, Priya falls. Priya is about to fall when Ram catches her.
Everyone make the ministers believe on Ram and Priya's love. Nandini says the slip was due to Ram's muddy feet. Priya thinks why is Nandini lying? Was Maitri her target? Here, everyone gets to know that Ram got Priya her dream dress which shocks Pihu.
Priya goes to Nandini's room and finds her medicines in dustbin which shocks her. Priya escapes from the room as Nandini comes to room. Nandini thinks to fake an attack to make Ram chose her. Here, Brinda does the arrangements for Proya's surprise.
Ram comes and is upset over seeing Priya with Krish so he says he is acting for this deal. Pihu hears it and gets upset. Ram then tries to apologies to her and make her beleive how he said all that in anger. Nandini sees Ram with Pihu and acts like fainting.
Ram worries. Pihu calms Ram and brings Nandini's medicines to help Ram. She hugs Ram and calms her. Nandini gets upset seeing it. Doctor comes and advises for injection but Nandini makes herself escape the injection with help of Shubham.
Later, Ram cancels the party as Nandini is unwell. Pihu gets upset so Brinda makes her plan something tomorrow. Here, Nandini asks Shubham to make the interview happen tomorrow so that Priya and Pihu go from Kapoor mansion.
In the upcoming episodes, Ram and Priya will be in terrace when Pihu will faint so Tarun will inform Ram and Priya. Nandini will see the messages in Priya's phone and will wonder if Ishan really pushed Shivi.
How will Ram react to Pihu being his daughter? Will Priya and Ram be united? Will Nandini's truth ever come out? Keep following this space for more information about your favourite shows!