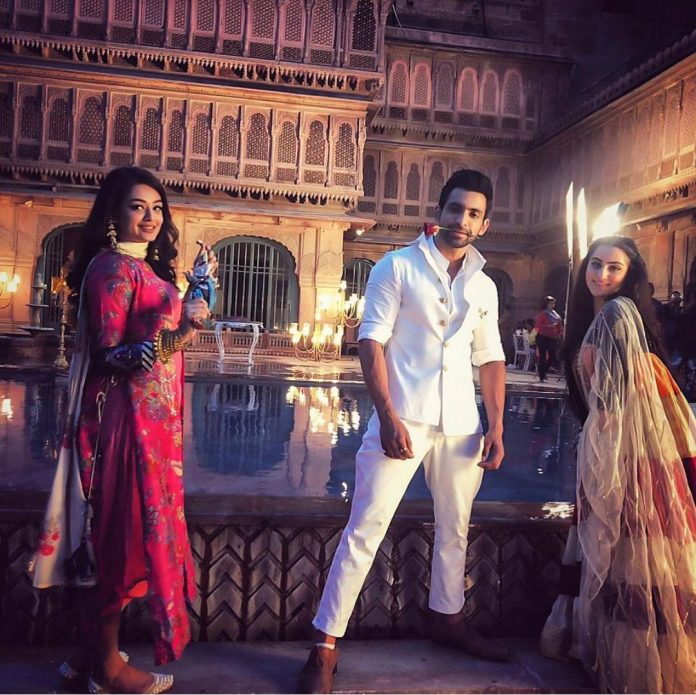 Episode begins with Begum sahiba asks Noor what happened that night? She says to her everything was the plan of Adil and that night he had already made a plan for all of us and that night shootout took place at that place and Shayra got shot that day and she was running on the street and Adil hits her with a car.
Noor says I tried to find out about Shayra and Adil but I didn't get any clue about her. Thats is why I went to Indore and took help from my friends. I didn't have the courage to face you all and I thought all of you start to hate me. One day I got to know about the auction of Begum Mahal and it took me 5 long years to come back. Noor asks Begum sahiba how she lands up in such a situation?
She says Azaan was not in his state and I tried to stop him but he was unstoppable, that time only I got hurt on my head and everything was ruined. She again asked Noor how she got so much of property and Noor is about to say her when Bahu Begum suddenly shouts at her and she gets alert. Razia signs Noor and she understands it suddenly starts to talk in a rude manner with Razia in front of Azaan.
Razia goes out with Razia from the room while she looks at Noor smilingly and Noor is laughing when he says to Azaan that he doesn't even take shower properly and recycle bin smells much better than him. The caretaker of the house elaborates the entire story to Razia and she gets happy to listen that Noor made Azaan do everything right. Razia says Noor is the only one who can make Azaan act against his will and made him do things which she desires.
Noor cries so much in her room remembering her mother and says it took me 5 years to gather money and courage but you know right how I gathered so much wealth. Azaan asks sorry from his mother for not being able to preserve the wealth and property of the house. Razia says it is fine we fall short at a point of time but standing up and face the reality is what matters most.

Azaan says to Razia that whenever he tries to talk with Shayra, she never picks up his call. Razia asks him to take care of himself and move on but Azaan says he doesn't like the way Shayra ignores him.
Razia asks the helpers to go and call Noor while she noticed Azaan is talking to air thinking it as Shayra. Azaan says in the air and says my mom is completely fine now. Razia gets shocked to see such change in her son and thinks what happened to him all of a sudden?

Precap – Noor comes at the hall and announces that Azaan has to sing for her for the sake of his mother. She recorded the song of Azaan singing and asks Razia to upload it on Youtube. After some days, Azaan comes and says to Noor I got a huge contract with a music company named You-series and one day I will earn so much money that I can take back the house from you.