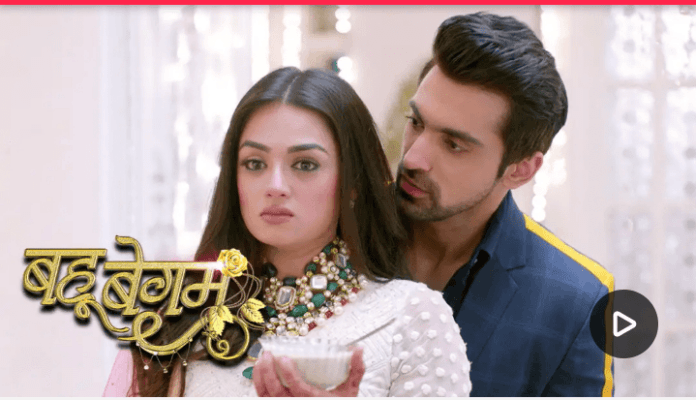 This show is getting entertaining episode by episode. Something or the other keeps on happening in the mahal. In the recent episode Noor opens up about everything to the begum sahiba, she reveals everything to her. Begum utters a word for the first time in five years. She takes Azaan's name.
Mashooqa and Dilruba also know now about Noor's plans. Khalid told them about it. Noor tells them that this journey is not going to be an easy one and will have to work very hard for it. All of them join hands in agreement.
Azaan is still unaware of everything. He still plans to throw out noor from the mahal. He even got into a fight with her regarding all the revelations to the begum. he didn't want them to come out. Noor also finds out about the late night work of Azaan. She promises to get him out of it.
Later doctor examines begum sahiba and finds out that she was being given wrong medicines all this while. Noor tells Azaan that she has been offered to turn the mahal into a 7 star hotel.

Will Noor and Azaan be able to find out who is the person behind wrong medicine? Will Noor really turn the mahal into a hotel?
Will Azaan be able to stop her? Will he ever get to know about Noor's actual intentions.? How will Rubina react to all this happening? To find out all the answers, keep watching Bahu Begum.