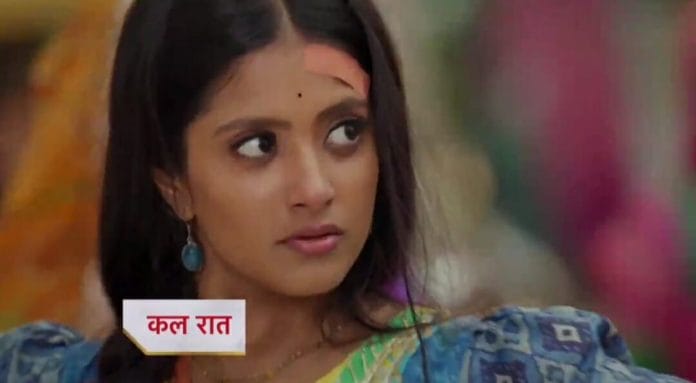 Banni Chow Home Delivery Spoilers, Upcoming Story, Latest Gossip , Future Story, Latest News and Upcoming Twist on tellyexpress.com
StarPlus TV new show Banni Chow Home Delivery serial is witnessing some major turning points where Prabhu takes Viraj's blood sample in place of Yuvan.
As reported earlier, Banni says to Hemant that Yuvan saved my respect that's why I'm thanking you too. Hemant feels good. Manini tells Viraj that they need to divert the attention of Banni and Myra when a person came to collect a blood sample.
Raja creates a scene. Maami warns him to leave. Banni comes out and asks what's happening. Raja asks if they came taking alliance. Banni warns him to shut up. Prabhu, a sample collector comes from the stairs. Myra takes him.
Raja tries to humiliate Banni taunting her about her mother's past. Maami tells you will get all your money tomorrow so leave and wait. Banni twists his head as punishment. Manini hears it and smiles. Prabhu tells Banni that he collected the sample Manini thinks when he came?
Manini goes to Viraj and asks him what happened. Viraj says Prabhu collected my blood, not Yuvan as I asked Charmi to divert Myra. Manini praises him. She tells him she wants to know the past of Banni's mother.
Yuvan gains consciousness. Manini checks the temperature and notices he is fine. She makes him have a happy capsule. The next day, Manini tries to humiliate Banni's humanity by giving her money.

In the upcoming episode, viewers going to witness while leaving Yuvan will recognize Raja and inform Banni that Raja is the booth who was near her the last night. Manini will take Yuvan. Banni will teach a lesson to Raja by beating him.

Can Yuvan escape from Manini's trap? How Banni will react if she finds out about Manini intentions?
All these questions will be answered in the upcoming episodes.
To know what will happen next in your favorite show, keep checking this space for new and exclusive updates.