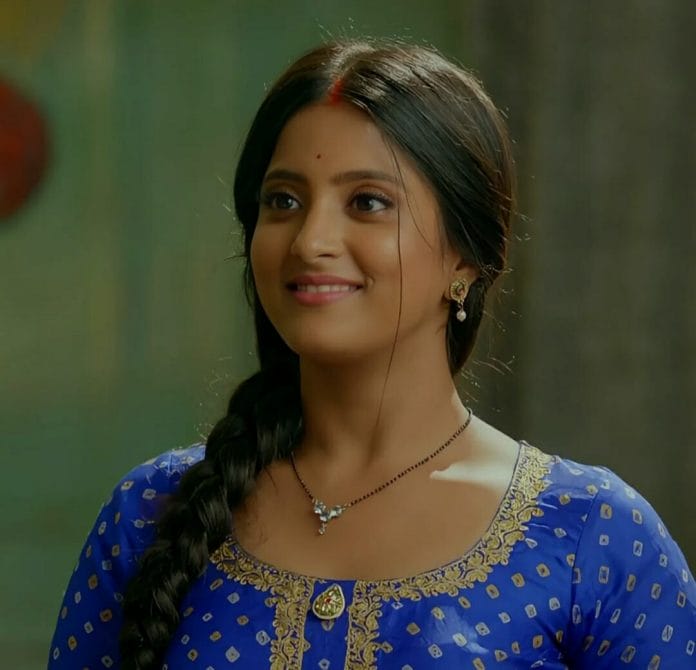 Banni Chow Home Delivery Spoilers, Upcoming Story, Latest Gossip , Future Story, Latest News and Upcoming Twist on tellyexpress.com
StarPlus TV new show Banni Chow Home Delivery serial is witnessing some major turning points where Banni and Yuvan are stuck in a traffic jam because of Agastya.
As reported earlier, Banni asks Yuvan to sing for her. She blindfolds him and takes him outside where many people are already there.
It's shown how Banni invited outside vendors and their servants to hear Yuvan's song. Banni asks Yuvan to sing. Yuvan plays his violin and sings a song for Banni. Everyone enjoys his melodious voice. Banni unties his blindfolds. Everyone claps for him.
Banni says your talent is not limited to one day and you sang well again. Yuvan goes inside saying she cheated on him. Banni boosts his confidence and makes him agree to participate in the competition.

At the Auditorium, organizers wait for Agastya. On the way, The manager tells Agastya that his fan base is crazy and arranged a poster outside his house. At a traffic signal, an old couple requests the manager to buy their balloons.
The manager says they can't need their balloons and is about to give them money. Agastya stops him telling him they need to respect their hard work. Agastya asks the driver to stop the car and he comes out of the car. People go crazy seeing him.
Banni sees a poster on the way. She tells Yuvan that he will win the competition and his posters will be everywhere. Agastya goes to the top of his car. Fans ask if he is going to perform live on street.
Girls shout they love him. Agastya takes purple balloons and tells today purple is the color of love. He asks everyone to show their love for him.
Everyone buys balloons. The old couple feels happy. Banni is stuck in a traffic jam with Yuvan. Banni thinks about how sudden traffic jam happens.

In the upcoming episode, viewers going to witness Agastya will perform in the middle of the street. Banni will fights with Agastya and scolds him for blocking the traffic without listening to his explanation. Later Banni goes to the auditorium and learns Agastya is the judge and gets shocked.

Will Agastya forgive Banni? Will Yuvan be able to prove his talent?
All these questions will be answered in the upcoming episodes.
To know what will happen next in your favorite show, keep checking this space for new and exclusive updates.