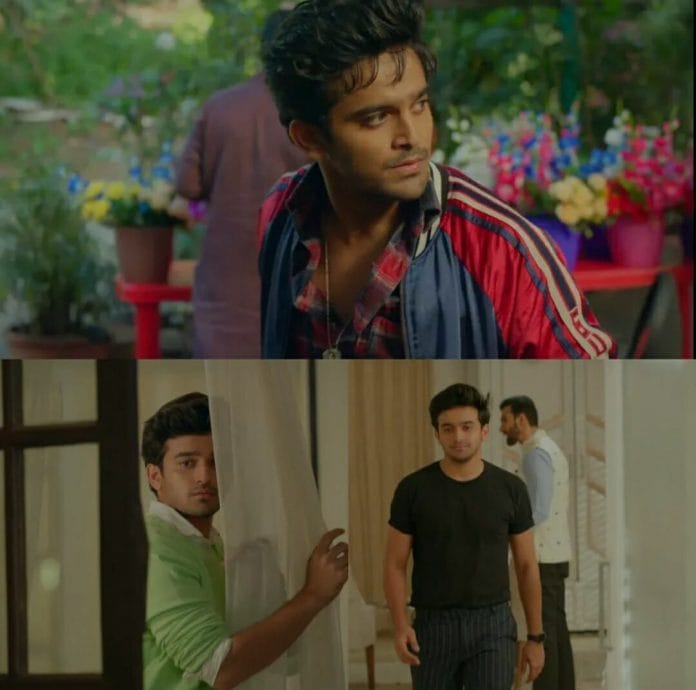 Banni Chow Home Delivery Spoilers, Upcoming Story, Latest Gossip , Future Story, Latest News and Upcoming Twist on tellyexpress.com

StarPlus TV new show Banni Chow Home Delivery serial is witnessing some major turning points where Banni thrashes goons.

As reported earlier, Yuvan tells Banni that they can reach the hotel galaxy in her scooty. Banni agrees. On the way, Yuvan asks Banni to stop her scooty. Banni stops it. Yuvan buys a rose. He places it in Banni's hair and tells her now her look is complete. Banni smiles.
Few goons come to Banni and Yuvan. They threaten to give them money and expensive jewellery to them. Banni thrashes them. Yuvan notices she is hurt and ties the handkerchief.

Banni and Yuvan enter the party. Viraj thanks everyone for coming to the party. He announces that he and Yuvan are going to handle the business together. Yuvan thanks everyone in the company and tells them that they have to make their company reach the top level. Banni gets impressed.
The doctor tells Banni that Yuvan's confidence is surprising him. Banni gets surprised to see him. The doctor tells her Yuvan invited him to the party.
Yuvan asks the server to play pen drive when he signs him. Server agrees. Tulika enters the party but Yuvan doesn't see her.
Yuvan thanks Doctor for curing him. The doctor says all credit goes to Banni so thank her. Yuvan goes to Banni. He dances with Banni. Everyone claps for their rocking performance. Yuvan walks back then juice falls on his clothes. He goes to change his dress.
Goons who attack them on the way catch Yuvan. One person injures him. Yuvan turns into another person and thrashes the person who injured him. The doctor notices Yuvan's change in shock. Yuvan takes the ring, and jacket from the goon and leaves.

In the upcoming episode, viewers going to witness Doctor Sanjay will call Banni and asks if Yuvan is with her. Banni says no. He asks her to meet him in the hospital without Yuvan.
The doctor will tell Banni that Yuvan is suffering from a split personality, his other personality might have a name. Yuvan will turn and say Kabir Singh Rathod. He warns Doctor to not inform anyone about him if he wants Yuvan to be alive.

Can Banni learn the truth? Can Doctor inform the truth to Banni?
All these questions will be answered in the upcoming episodes.
To know what will happen next in your favorite show, keep checking this space for new and exclusive updates.