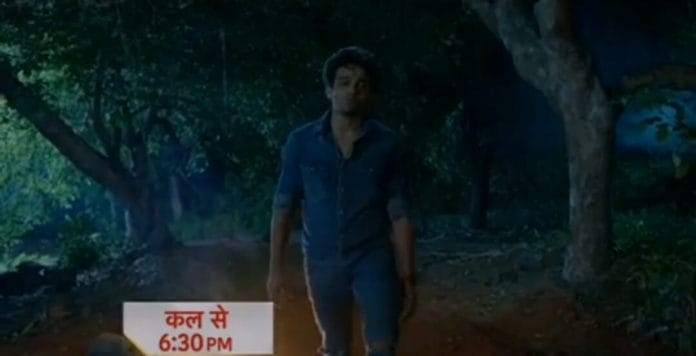 Banni Chow Home Delivery Spoilers, Upcoming Story, Latest Gossip , Future Story, Latest News and Upcoming Twist on tellyexpress.com
StarPlus TV new show Banni Chow Home Delivery serial is witnessing some major turning points where Kabir decides to kill Banni.

As reported earlier, Yuvan learns Banni left the house. He goes to Banni's house to convince her. Banni doesn't give him chance and closes the door in his face. Later Yuvan waits outside Banni's place. Banni returns home. He tries to talk with Banni but she doesn't give him chance.
Yuvan follows Banni and asks her to listen to him once. Banni says there is nothing to listen from you as I met Tulika and she told me how you proposed to her and gave her a ring. Yuvan says Tulika is lying and he tells her that he will prove his innocence and leaves.

Yuvan meets Tulika and confronts why she lied to Banni. Tulika says I'm waiting to confront you. She asks why he proposed to her and played with her feelings by showing his fake love. She says you made me mad and attracted me but not anymore. She asks him to never show his face. She tries to remove her ring from her finger.
Blood comes out. Yuvan turns as Kabir. Kabir decides to make Banni leave his life. Banni sees Kabir/Yuvan. Banni asks if he gets the proof. He asks her to come with him to see the proof. Banni goes with him. He takes Banni to the jungle and ties her to a tree.
Banni asks Yuvan why he is doing it. Yuvan says I'm Kabir, he says Tulika got tears because of you and I won't leave anyone who gave pain to Tulika. Banni asks why he is addressing himself as Kabir.

In the upcoming episode, viewers going to witness Kabir will bury Banni alive. She struggles to come out of the coffin and falls unconscious. On another side, Agastya will come to Banni's place and calls her phone. Kabir will think Banni's story is ended.

Who will save Banni? Can Banni find out about Yuvan's split personality disorder?
All these questions will be answered in the upcoming episodes.
To know what will happen next in your favorite show, keep checking this space for new and exclusive updates.