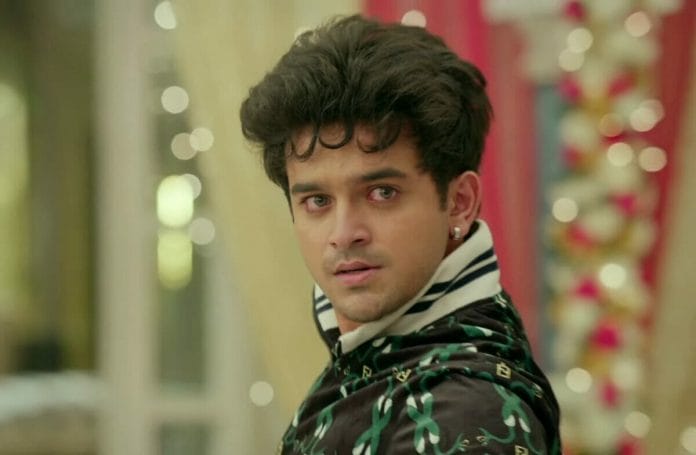 Banni Chow Home Delivery Spoilers, Upcoming Story, Latest Gossip , Future Story, Latest News and Upcoming Twist on tellyexpress.com

StarPlus TV new show Banni Chow Home Delivery serial is witnessing some major turning points where Banni learns Manini is not behind Yuvan's trauma.

As reported earlier, Kabir confronts Banni about why she broke Tulika's childhood belongings which are important to him. Banni says she didn't do it and it may work of the person who messaged you. Kabir asks why that person will do it. Banni says that person wants you to be Kabir and make you dance for his tunes.
Kabir says no, I don't let that person play with me again. Banni asks if it's Manini. Kabir says it's not Manini. Banni receives fake revolver from Viraj to know who's behind Yuvan's trauma.
Banni calls everyone to the hall and reveals someone from this house has broken the childhood belongings of Yuvan and Tulika so Kabir is angry and bought a gun. Kabir comes downstairs with a broken Bunty. He questions everyone who broke his Bunty.
He reveals to everyone that Tulika is Bunty who Vandana bought at their house in childhood. Kabir says he will do the same to the person who broke the toy. He takes a revolver. Banni says it's happening as she said. Kabir warns her to stay calm.
Banni thinks whoever he alleges is the culprit. Kabir questions everyone. Banni thinks about why Kabir is questioning everyone. Kabir asks Devraj if he destroyed all his childhood belongings. Everyone requests him to not harm Devraj. Kabir shoots Devraj. Everyone gets shocked.
Then Kabir shoots the remaining family members. Banni looks at everything in shock.

In the upcoming episode, viewers are going to witness Banni will ask Myra where is Tulika. it's shown In the night Kabir meets Tulika and takes her with him telling it's needed to get them united. Myra tells Banni that they are not visible from the morning. Banni thinks where they went. That time Tulika and Kabir return home getting married which shocks Banni.

Can Banni get her Yuvan? Who is behind Yuvan's trauma?
All these questions will be answered in the upcoming episodes.
To know what will happen next in your favorite show, keep checking this space for new and exclusive updates.