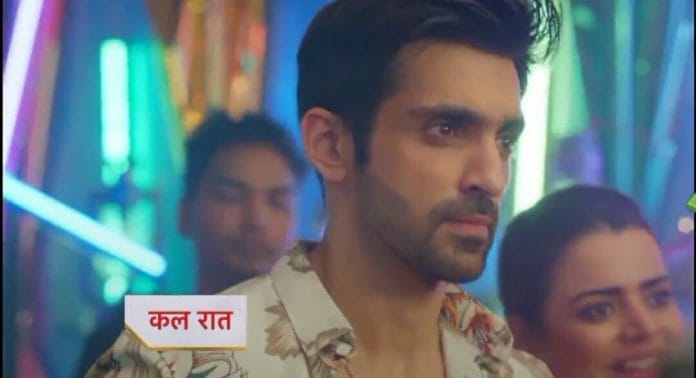 Banni Chow Home Delivery Spoilers, Upcoming Story, Latest Gossip , Future Story, Latest News and Upcoming Twist on tellyexpress.com

StarPlus TV new show Banni Chow Home Delivery serial is witnessing some major turning points where Charmi helps Banni and Yuvan by distracting Viraj's attention.
As reported earlier, Banni informs everything to Devraj. Devraj says how can Agastya do in this way? I will talk with the organizer.
Banni asks him to not talk as Agastya may feel Yuvan got the opportunity to sing because of you. Devraj asks what's she thinking to do. Banni says I won't leave this competition in the middle.
She says Yuvan may be informed to Manini about it and doesn't know what's she plotting to stop Yuvan. Manini asks him to stop becoming a singer. Yuvan asks her to not stop him as he wants to make Banni happy.

Manini tells Viraj that she won't let Yuvan become a singer then he will go out of her hands. She asks Viraj to keep an eye on Yuvan and Banni. Myra informs Agastya's location to Banni. Banni tells Yuvan that they are playing hide and seek. She notices Viraj is outside and he may inform Manini. Yuvan says they may be out in the game if Viraj catches them.
Charmi says you guys won't get defeated as Charmi is in your team. Charmi distracts Viraj and takes him to the room. Banni and Yuvan leave. Agastya finishes ad shoot for rocking star competition. Yuvan plays Guitar behind a curtain.

In the upcoming episode, viewers going to witness Yuvan will sing behind the curtain. Agastya will get impressed without seeing Yuvan's face and says this voice must be in the rocking star show.
Yuvan will turn and come in front of him. Agastya will get shocked. Everyone will clap for Yuvan. Banni will ask Agastya for a chance and reminds him about the challenge.

Will Manini be able to stop Banni? Will Yuvan be able to get a chance?
All these questions will be answered in the upcoming episodes.
To know what will happen next in your favorite show, keep checking this space for new and exclusive updates.