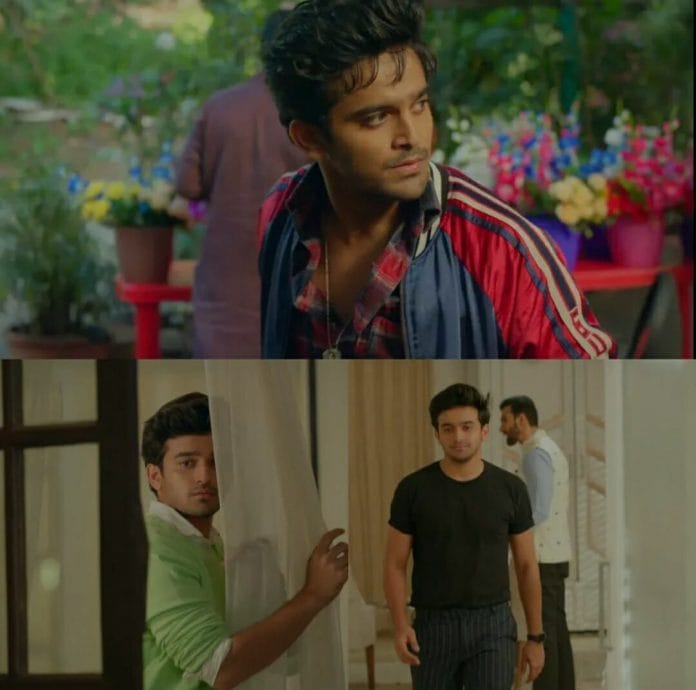 Banni Chow Home Delivery Spoilers, Upcoming Story, Latest Gossip , Future Story, Latest News and Upcoming Twist on tellyexpress.com

StarPlus TV new show Banni Chow Home Delivery serial is witnessing some major turning points where Banni gets injured.
As reported earlier, Yuvan changes into a different person. He sees Tulika leaving in an auto then he chases her but fails to stop her. He gets disappointed but he feels happy seeing the identity card in his hand belongs to his Bunty. That time he receives a call from gift services he ordered for Banni.
He asks him to deliver to Tulika's address without mentioning his name. Banni calls Yuvan. On another side, Yuvan feels sudden pain and comes to his normal state. He attends his call. She asks him where is he. He tells him he is returning home.
Yuvan returns home and thinks he is feeling something different, decides to share his state with Banni after Diwali. Yuvan sees Banni's scooty and decides to impress her by driving it. Banni notices Yuvan is driving her scooty. Banni runs behind him and saves him from meeting with an accident but gets injured herself in the process. Yuvan takes care of Banni.
Tulika receives a letter from Yuvan that he won't let her leave far from him as he already waited years for her. She sees B's pendant and thinks who wants me with this much passion? Later Hemant asks Yuvan to not attend a party with Banni as she is not up to their status and she is just a caretaker.
Banni overhears their conversation. Yuvan says Banni deserves to be part of my happiness so will take her to a party as I admire her. He leaves. Hemant comes out saying he is doing wrong. Banni reminds her challenge to Hemant.
In the upcoming episode, viewers going to witness Yuvan will say to Banni that this is not just a relationship of eating food and says there is something more. Yuvan proposes to Banni saying that he is nothing without her and she is nothing without him. Yuvan says he loves Banni. Yuvan will see a girl and says to her that destiny made them meet and says he loves her.
How new girl is related to Yuvan? Can Yuvan recall his marriage with Banni?
All these questions will be answered in the upcoming episodes.
To know what will happen next in your favorite show, keep checking this space for new and exclusive updates.