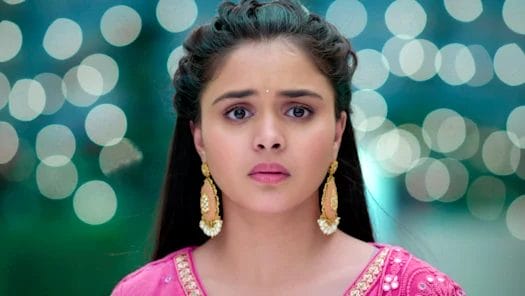 Anupama Upcoming Story, Spoilers, Latest Gossip , Future Story, Latest News and Upcoming Twist on TellyExpress.com
Kinjal to deliver a baby. In the meantime, Pakhi and Adhik plans to marry.
In today's episode, Anupama asks Anuj if he is feeling good or not. Anuj says he is feeling better. They discuss to visit farm house. Anu and GK comes with the decoration. Anuj and Anupama ask Anu about the decoration. Anu says they were discussing about welcoming Lord Ganesh thus she brought the decorations. Anuj and Anupama feel glad. Anu gets excited to celebrate Ganesh Chathurthi. Anupama announces that like last time Anuj will make the idol of Lord Ganesh this time too. Anuj looks at his hand. Anupama says Anuj will only make the idol. Anuj agrees with Anupama.
Anu says she knows how to decorate as at orphanage kids used to do the same. She disclosed to Anupama and Anuj that last year she prayed to God to celebrate the festival with her family but her wish will be unfilled. Anu miss Shahs. Anuj agree to invite Shahs. He adds life is too short to keep the grudges. Anuj decide to end the fight. He asks Anu to call whosoever she wants. Anuj shares Lord Ganesh and Kartikey's story to Anu.
Anuj permits Anu to call Shahs. Vanraj accepts Anu's invite.
In the upcoming episode, Kapadias and Shahs will unite together to celebrate Ganesh Chathurthi at Anuj's house. In the meantime, Kinjal will get a labor pain and will be rushed to the hospital. Will Kinjal be able to deliver a healthy baby? What twist Kinjal's pregnancy will bring in Anupama and Anuj's life will be interesting to watch. Keep watching the show for more entertainment.
Follow us for more TV serial news and spoilers