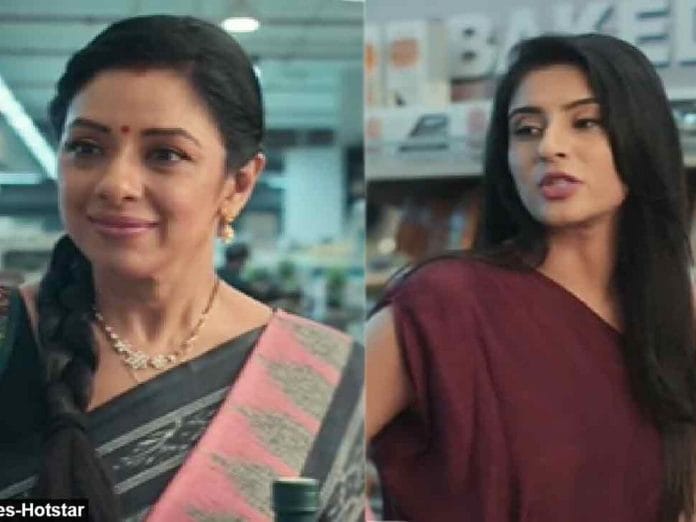 Anupamaa Spoilers, Upcoming Story, Latest Gossip , Future Story, Latest News and Upcoming Twist on TellyExpress.com
High voltage drama in Anupama as Barkha's true intention will be revealed soon.
In today's episode, Ankush and Barkha reveals to Anuj and Anupama that they have winded their US business to settle in India. They both tell to Anuj and Anupama that they are looking for separate house. Anuj and Anupama convince Ankush and Barkha to stay back with them.
Barkha says to Anuj that the house needs a renovation. She gets excited to do the interior. Anuj says to Barkha that she can do anything but she needs to take permission from Anupama as she owns the house. Ankush and Barkha sit shocked. Anupama says to Barkha that Anuj is joking as house is made with the family. She says to Barkha that she can do whatever she wants. Anuj asks Anupama to be around Barkha to learn new things.
Barkha serves food to Anupama and Anuj. Anuj says to Anupama that if she doesn't like the food made by Barkha than he will cook something else for her. Anupama says if she will not try the new taste how she will know about them. Anupama gets impressed. Barkha smile. GK come. Anupama and Anuj get elated seeing GK. Ankush and Barkha gets irked. Anupama and Anuj ask GK to have food with them. GK refused and asks them to enjoy.
In the meantime, Paritosh get mad on Adhik to tease Pakhi. Pakhi reveal to Paritosh that Adhik saved her from the other boy who was teasing her.
Now in the upcoming episode, Anuj and Anupama will get happy thinking their family is complete. Elsewhere, Barkha will instigate Ankush and will ask latter to fight for his right against Anuj. Anupama and Anuj will overhear Barkha's talk. How Anuj will react on Barkha's plan will be interesting to watch.
Stay tuned for TV latest news and update