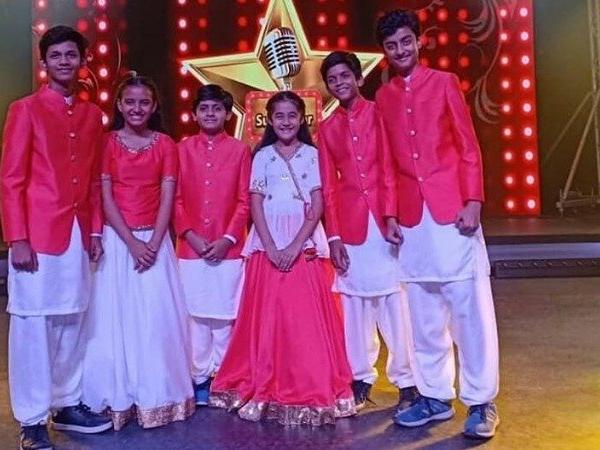 Drama to galore more in Star Plus show Kulfi Kumar Bajewala with Benaam Group helping Kulfi to find out Sikander's truth.
So far in the episode it is seen Sikander's weird behavior is making Kulfi restless. Kulfi was all excited to welcome Sikander thinking for the first time she will call him baba. No sooner Sikander arrived he ignored Kulfi and met Amyra. Kulfi tried to explain how much she has missed him but Sikander left the place with Amyra. Amyra was all happy seeing Sikander's ignorance towards Kulfi. Kulfi cried and Lovely consoles her. Later, when everyone slept Kulfi sees a dream and spotted Sikander standing at an unknown place and calling her. Kulfi wakes up and sits near Sikander's room. Sikander at midnight walks towards his music room and Kulfi's sees him. Kulfi thinks it is a good opportunity to talk with him but she gets another shock. Sikander angrily looked at Kulfi and asked her to leave else will kill her. Kulfi gets scared and runs away.
Now in the upcoming episode, will see Kulfi draws her dream in her book and tries to solve the mystery behind her dream. Kulfi will show her dream drawing to Sikander and will ask her does he know the place. Sikander will get violent seeing the picture because it is the same place where he met with an accident. Sikander will try to harm Kulfi but Mahinder will take him away.
Ahead, Kulfi will decide to solve the mystery behind Sikander's changed behavior. She will take help from her friends she made at children's house. Her Benaam Group friends will reunite and they all will go to the same place which Kulfi has seen in her dreams to solve the puzzle.
So, how excited you all are for the upcoming, leave comment.
Stay tuned with us for more updates.