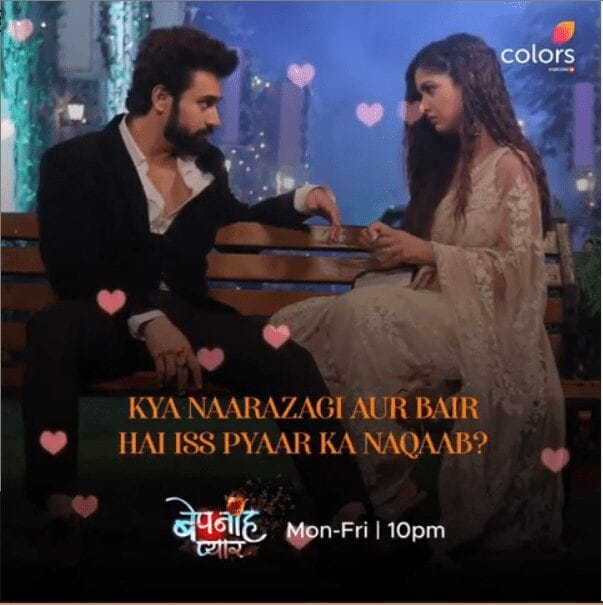 The episode starts with Kunti giving drugged coffee to Ragbir. Sahas asks Ragbir about Pragati while Kunti provokes him by invoking doubts in his mind over Pragati. She leaves and thinks that the more he hates Pragati the more he gets confused about what is real and what is not. Party is on full swing while Sahas searches Pragati. Pragati calls Sahas and says that her life is in danger. She mentions the same location where he meets up with Kunti and Harshit. He gets worried when call gets disconnected.
Sahas searches Pragati at the mentioned location but finds no one. He then finds her trapped in a coffin and immediately rescues her. He takes her out and Pragati cries that someone wants to kill her and she's sure that it's Kunti and Harshit. He says he will deal with them but Pragati says that he's too innocent for it. Sahas thinks that ge will not spare them.
Ragbir tries calling Pragati but couldn't find her nor could call her. Kunti mixes more tablets in the drink and when Harshit questions about it he says that she wants more drama. She sends it with a servant. Ragbir drinks it and at the exact time Pragati comes with Sahas. He misbehaves with her for roaming around with Sahas. He speaks ill about her but Pragati handles him.
Sahas thinks looking at Kunti that they not only want to end Ragbir but also Pragati and he'll not spare them. Pragati recalls hiring men to put her in danger in order to create rift between Sahas and Kunti. She thinks that Kunti tried separating her and Ragbir and now she'll separate Kunti and Sahas.
Ragbir gets affected by the drugs and Kunti's words gets into his mind. He imagines that Pragati values Sahas more than hin. He dreams of Pragati having affair with various men. Kunti is about to watch the entertainment but a waiter spills juice on her. She scolds him and goes ro change but Sahas follows her.
Sahas blackmails Kunti for trying to over cross him. Kunti asks him to come down and see the drama. She says that today Pragati will be his. They both comes down and Sahas speaks with Pragati but Ragbir hallucinates their conversation. He gets furious and starts thrashing one of the person who spoke with Pragati earlier. When asked why he's behaving this way ge blames Pragati for his condition. He says that it's because of her characterless nature he's behaving this way and tries throwing her out of the house.
Sahas tries interfering but Kunti stops him and asks him to enjoy the drama. Ragbir loses control a lot and tries throwing her away but everyone stops him. Sahas intervenes despite Kunti's saying. Ragbir acts mad and falls unconscious. Kunti enjoys it.
Precap : Ragbir guilty for his actions gets into accident.