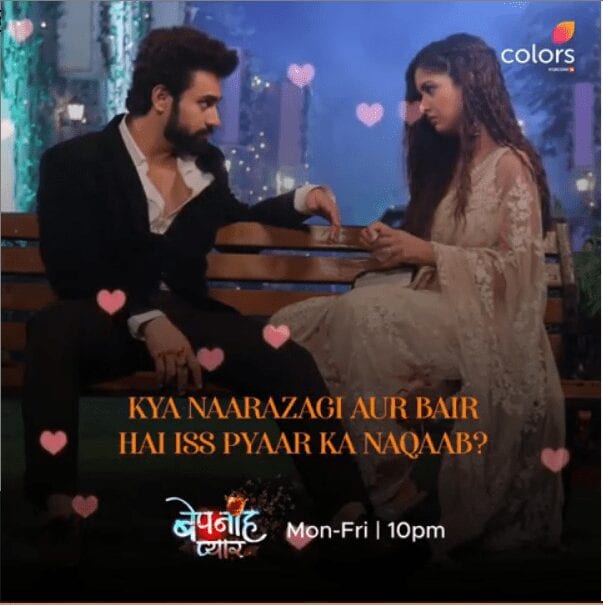 The episode starts with Pragati agreeing to marry Sahas. She asks him to not let anything happen to Ragbir and Sahas promises the same. She too promises to get married to him. Pragati apologizes Ragbir for her decision. Sahas treats him and says that he will get consciousness in some time.
Sahas says her that he saved him for her and now she doesn't belong to Ragbir anymore. He asks her to keep in mind and leaves. Pragati says that if not this birth then they'll definitely be together in the next birth. She apologizes him and hugs him. She kisses him on his forehead. Ragbir wakes up and asks her not to cry as he is alive now.
Sahas comes there and asks how he is. Ragbir holds Pragati's hand and says that when her hand is in his then he doesn't need to ask such stupid questions. Ragbir apologizes Pragati for all his bad behaviour and asks her to forget the past things.
Sahas says that he has got his reports which says that a harmful drug is injected in his body that could harm his brain cells. Ragbir asks who could've done this. Sahas says that it's Badi Maa. Ragbir gets angry on him for saying ill about Badi Maa. He scolds him for provoking Pragati too against Badi Maa.
Ragbir shows him the video of Badi Maa cutting the railing due to which Bani fell down from the cliff. Ragbir gets shocked to the core and couldn't believe it. He asks why did she wants to kill Bani. Sahas says that it's not for Bani but for him as she wanted him dead. Ragbir asks why and Pragati says that it's for properties.
Pragati says that Badi Maa wanted him dead so that she could have all the properties but soon she found out that if he dies then alk the properties will go yo trust and thus faked her love for him. He asks then why she wanted to kill him now.
Sahas says that she doesn't want him dead but a living corpse so that Harshit can take over the business. Ragbir gets shocked with the revelations. He apologizes Pragati for not trusting her. He says that now none can separate her from him. Sahas thinks mocking at him.
Pragati gives an emotional hug ro Ragbir and sends him home. Sahas asks her to get ready for marriage and she gets shocked. Ragbir comes home distraught. Kunti shows fake concern for Ragbir and asks what happened and where he was.
Ragbir says that he was in hospital and someone has drugged him with harmful drugs. He says that he has called police while Badi Maa panics. She fakes concern again when Ragbir reveals the truth.
Precap : Ragbir runs after Sahas and Pragati to stop their marriage