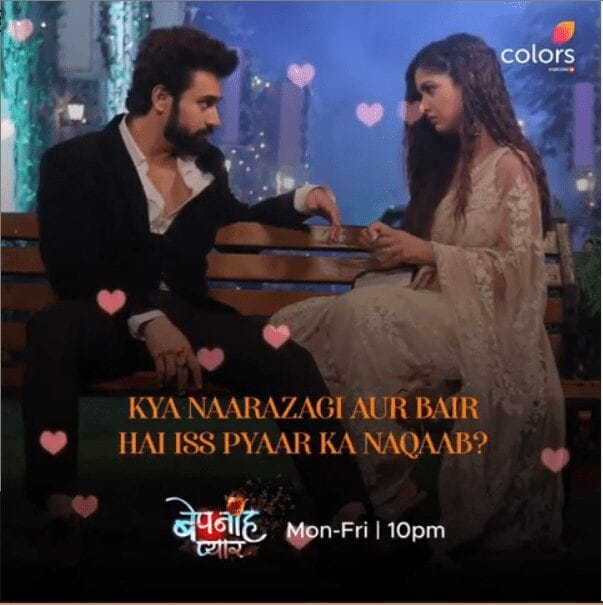 Episode begins with Pragati is sleeping in the lap of Raghbir and she says I know you will always believe in me and I know that you are always with me. She says I wish those times can come back like we used to be in the early days, those moments and memories when we used to be together and used to enjoy those moments. Please bring back those days for me and let us bring back those days between us. I am not changed but why you and your feelings for me is changed now and Raghbir is getting emotional with her words. Pragati says please bring back those days, those times, those days we were together. In the morning,
Sahas watches Pragati and Raghbir are sleeping together and says you have snatched my love for once but I won't let you do the same again and he is going to do something but at the same time Kunti comes and stops him. She says this is the problem with you and your big brother Harshit. If Raghbir can hit his elder brother for Pragati then surely he will not leave you either. So don't take any decision in haste hence think how to convert a losing bet into a win. Kunti, Harshit and Sahas are arguing with each other and they are blaming each other for the chaos took place yesterday and Harshit gets angry and says to Kunti you are not my mother as you didn't stop Raghbir just to save your own skin and stand there like a statue and let him do whatever he wants.
Kunti says dare you talk to me in such a tone again. She says whatever you are today is just because of me and if you dare to do such behaviour with me again I will show you your place. Harshit says just because I respect you that doesn't mean you can insult me the way you want always. Sahas can be your puppet but not me.
Even I got angry so do not provoke me. Harshit asks Kunti and Sahas to go away from the room and Harshit says destroying Pragati will be my sole purpose from now on. Raghbir gets up from sleep and affectionately watches a sleepin Pragati and caresses her hairs. Raghbir gets a call and he somehow manages to pick it up and he is informed about a conference meeting and says I will come soon. Pragati also gets up from sleep and Raghbir asks are you feeling fine now?
Pragati says I am fine but when did you come? Raghbir says I came back last night only but as you got a fever so I thought not to disturb you. Priya comes to call Raghbir and Pragati and says I want to discuss something with Pragati. Priya and Pragati are conversing with each other and talks to her about Dev. Pragati says believe in your love and make yourself understand the person of your love can not be bad. Sahas and Kunti are back in the house when he sees Pragati and Raghbir together and gets angry.
He says whenever I see them together I get angry and enraged and can not control my anger. Kunti says learn to control your emotions and anger and wait for correct opportunity. Pragati and Raghbir left together in a car in front of him. Kunti says keep an eye on them and watch them and I will tell you what to do next?

Precap – Raghbir is tying the thread of the blouse of Pragati and Sahas gets angry to see them and is going to hit Raghbir with a rod.