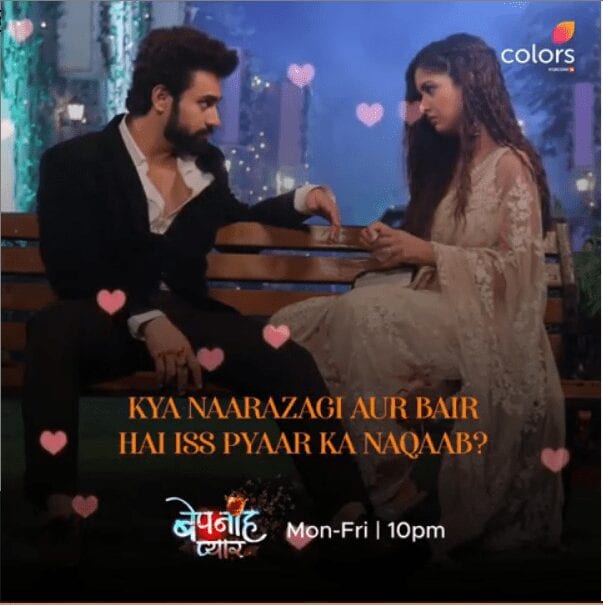 The episode starts with Ragbir threatening Harshit. He asks Kunti is she afraid that police will find out that she mixed drugs in his food. Kunti says that Pragati has polluted his mind against her. Ragbir asks her to not bring her in between. He blames her for killing his parents that too for money.
Kunti gets shocked when Ragbir says that he has seen the video of her killing him. Kunti gets irritated with Sahas for revealing her true face. Kunti shouts that she did kill eis parents for money as she wants all the properties only for her son. Ragbir says that if she has asked he himself would have given apl his properties for her but he broke his trust completely.
Ragbir says that he's going to do something that none of the son ever did to their mother. Shefali says about seeing Pragati in bridal attire with Sahas in temple. He tries calling her but it's not reachable. Kunti sighs in relief.
Sahas and Pragati is sitting for their marriage. Pragati recalls her marriage with Ragbir. Sahas urges Pandit to make it fast. Sahas starts making rounds but Pragati stands still. Sahas reminds her of her promise. She suddenly hears Ragbir and finds him standing out. He removes the garland and asks him how dare he to marry his wife.
Pragati asks him to leave him as she has promised him for it. Sahas says about Pragati promising to marry him in return for his life. Ragbir says that Pragati is only his and he will not let him marry her not only this birth but also next seven births. He fights with him and leaves with Pragati. Sahas fights with him and they get into a big fight.
Ragbir defeats Sahas and hugs Pragati. They are about to leave when Sahas beats him at the back of his head. Ragbir falls unconscious while he kidnaps Pragati and leaves. Ragbir follows their car while Pragati pleads with him to let her go. Sahas acts mad and denies letting her go. Suddenly their cars get into accident.
Whole family is waiting outside to find the condition of the three people. Kunti fumes at Sahas's stupidity. Doctor reveals that Pragati is out of danger but Ragbir is still critical. He also Sara that Sahas is no more making Kunti happy. Pragati cries for Sahas death. She regrets for him not finding the difference between right and wrong.
Kunti taunts Pragati for not dying yet. Pragati says that even after her truth being out she's acting this way. The moment Ragbir wakes up then she would be in jail. Kunti says that Ragbir is still in danger and there are chances for him to follow Sahas. Pragati shouts at her. Doctor informs about Ragbir out of danger. Kunti gets shocked while Pragati gets happy.
Precap : Ragbir suffers memory loss. Kunti smirks.