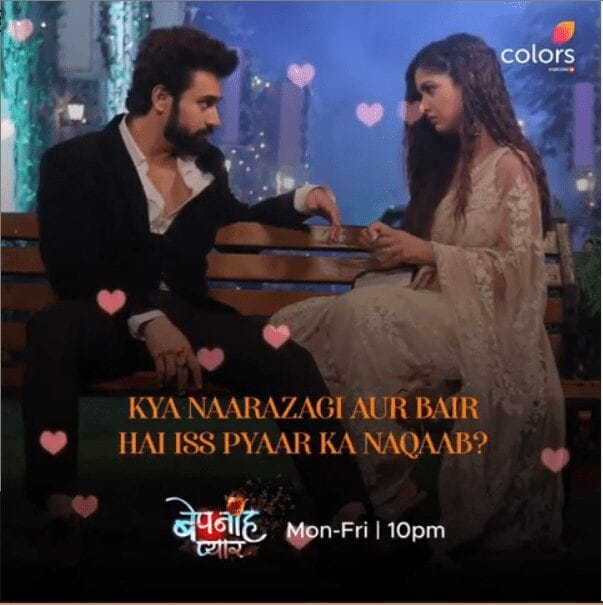 The episode starts with Kunti slapping Harshit for saying that their game is over. Kunti decides to kill Ragbir for their safety. Kunti enters his ward to kill Ragbir and bids him goodbye. She's about to touch the oxygen cylinder but Pragati stops her on time. Pragati warns her to stay away from Ragbir and never try something like this again. She says that she'll not let anything happen to Ragbir.
Next morning she finds movement in his hands. She calls for Doctor and Doctor checks him. Ragbir opens his eyes and Kunti watches it from outside. Everyone comes inside while Pragati hugs him. Ragbir asks who's she as he don't know her. He asks others who she is.
Pragati asks him not to joke but Ragbir is serious. He says that he doesn't remember who she is. Pragati says that she is his wife but Ragbir says that he's not. Harshit smirks hearing it. Doctor sends everyone out to check on Ragbir.
Everyone is waiting outside and Kunti thinks that even god is on her side and wants her to win. Doctor comes out and informs that Ragbir has partial amnesia.
Everyone gets shocked hearing it. Doctor Sat's he forgot past few years. From Ragbir's words they find out that he forgot 8 years. Devraj says that it's 2020 but Ragbir denies believing it. Everyone goes out and Pragati follows him. Devraj begs doctor to bring back Ragbir's memories. Doctor says that it can happen in few days, months or years. He asks them not to worry.
Devraj asks Pragati ti not lose hope and believe on their love. Aditi asks how this all happened. Pragati narrates what happened. Aditi asks she decided to marry Sahas to save Ragbir and she agrees. Kunti mocks Pragati for going to Sahas by will and is just now pretending.
Aditi shuts her up saying that Pragati is not like that. Aditi takes Pragati's side. Devraj too takes Pragati's side irking Kunti. Devraj consoles her. Pragati leaves running to hospital. She cries and asks God why's he testing her so much. Kunti comes there and mocks Pragati and leaves.
Pragati complains God about him siding the wrong side and making her win. She says that if this is the agnipariksha for her love then she'll definitely fight her hate and bring back Ragbir.
Precap : Kunti blames Pragati for breaking the house. Ragbir helps a sleeping Pragati. Pragati wakes up seeing him.