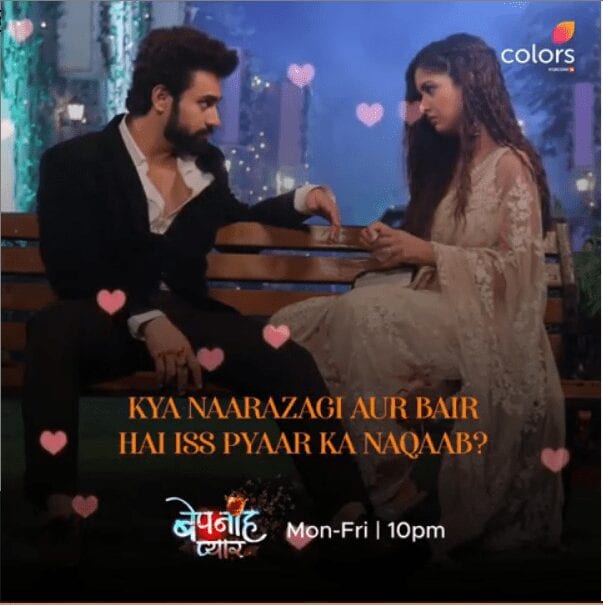 Today's episode starts with Pragati sleeping outside Raghbir's room. She wakes up and asks Raghbir to talk with her once and tries to clarify his misunderstanding. Raghbir didn't replies to her and she goes away.
Pragati brings breakfast for Shahas. Raghbir again sees the duo together and thinks when Sahas will go from his house. Pragati's earring falls down while she was leaving the room. Raghbir see the earring and recalls his moments with Pragati.
Pragati realizes her earring is missing and looks for it. Raghbir thinks to move on in his life and drops Pragati's earring. Later, Raghbir goes to Shefali's room and ask her why she has left eating food. Shefali says because she doesn't feel like eating.
Raghbir tells to Shefali that for dieting she needs to go gym not to skip the food. After Raghbir lefts, Shefali vomits. Other side, Harshit overhears the talk with the employees who were back bitching about Raghbir and Harshit. Pragati gives the presentation. She coughs and drinks water. Harshit recalls how he spiked Pragati's water.
Pragati behaved weirdly in front of clients. Raghbir goes to Raghbir and holds her when she was about to fall. Clients out there get confused. Harshit thinks now what Raghbir will do. Raghbir covers up Pragati's idea and explains the clients about her idea. Pragati hilariously disturbs Raghbir.
Raghbir drinks the same water that was drugged by Harshit. He feels dizzy same like Pragati (Maahi Ve) song plays in the background. Afterwards, Raghbir carries Pragati out. He asks Pragati if she was feeling dizzy. Pragati says yes and Raghbir says he too is feeling alike. Harshit comes and ask Raghbir to come with him. Raghbir says first he will drop Pragati to the car. Harshit thinks the more he is trying to separate the duo the more they are coming close. (Episode Ends)
Precap: Raghbir accuses Pragati for spiking the water. Pragati gets teary.