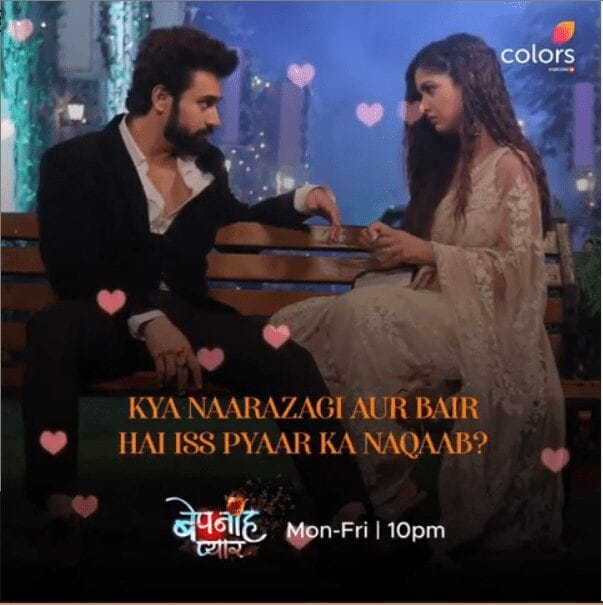 The episode starts with Ragbir recalling Pragati's moments in hospital. He's wondering why he's not remembering Pragati. Kunti gets irked at him for remembering Pragati even in memory loss state. She decides to never let him recall any of his past. She asks him to forget everything and not think too much and makes him lie on her lap.
Next day morning
Pragati tries recalling Ragbir's memory with album but Badi Maa comes there. She decides to make the diary reach Ragbir by itself. Ragbir asks for newspaper and Shefali goes to get it. Pragati wraps the album in news paper and asks her to let it reach Ragbir somehow. Shefali gives the newspaper to Ragbir. He's about to open it but food spills on him. He goes to wash it and the newspaper reaches Badi maa. However Shefali takes it away with some excuse.
Ragbir comes to Pragati room and apologizes her if he has hurt her with his actions but the situation is that way. He asks her to live her life beautifully. Pragati says that her life is beautiful only with him. Ragbir denies accepting it and Pragati leaves crying. Ragbir sees a file containing his love letters with Pragati and her plastic surgery reports with past photos. Pragati explains everything to him and asks if he remembers anything. Ragbir gets frustrated and says that he's human and not a robot to get remembered within a second and asks her to give him some space and leaves.
He informs Kunti about whatever happened. Kunti says that it's all truth but only half. She shows him pictures where Pragati took place of Suganya to get married to him. He says she's a cheater. She also says that he has also said before accident that Pragati is having affair with Sahas and he wants to divorce her. Ragbir gets furious and leaves. He shouts for Pragati and blames her for a cheater. He says that she had affair with Sahas. Pragati says that she only loved him and no one. Aditi and other family members too side Pragati but Badi maa says that Pragati created magic on them that none believes her words. She already said about Pragati affair with Sahas to them but none believes it.
Kunti says that she herself saw many times them together in closed room. Aditi denies the allegations and supports Pragati. Ragbir asks her to feel ashamed. Pragati says that she do feel ashamed for coming back again and again into his life despite dying, despite him throwing her out of the house, despite him ill treating her. She's really shameless. She says that she can't do it anymore. She says she can't fight for her love alone anymore and leaves.
Precap : Ragbir renames all his property on Badi maa and gives divorce to Pragati saying that he doesn't love her.