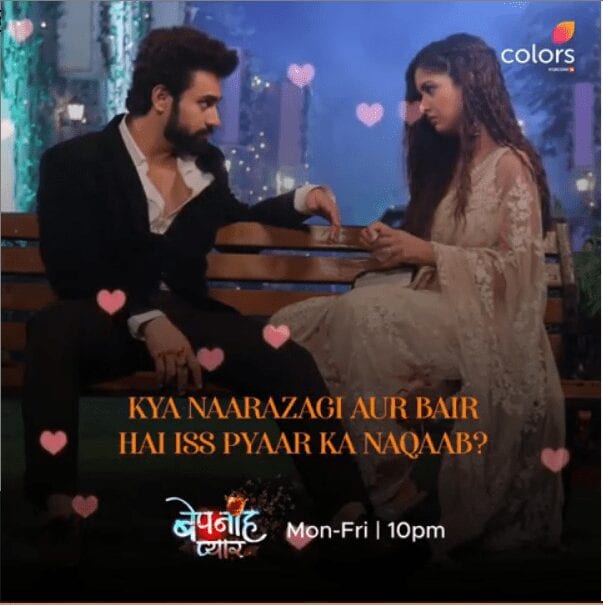 The episode starts with Harshit asking Pragati to name everything on him but Kunti says that it can't happen and argues with him. Harshit leaves furious. Ragbir is in his car and recalls Pragati's words and her care towards his family. He finds a car overtaking him and stops in front of his car. Pragati comes out of it and shows a video to Ragbir.
Kunti is in car and recalls Nakul video recording her and Harshit s conversation. She says that she was careful that only Harshit will be proved wrong and not her. As she said Ragbir also says that in the video it's only Harshit who wants his properties and Badi maa as no hands in it. He once again lashes out at her for trying to create differences between him and Badi Maa. He leaves angrily while Pragati falls on road crying.
Harshit calls Kunti and asks her to name the properties on him as the family has thrown him out. Kunti reveals her true colors to him and says that she'll not give even a rupee for him and cuts the call. Harshit gets furious.
Pragati cries seeing the divorce papers and Devraj blames himself for not finding the true face of Kunti. Nakul calls Ragbir and says that maa is injured and asks him to come to a place. Ragbir comes to the same place where he had date with Bani. Pragati recreates the scene in front of him and starts falling down and Ragbir shouts Bani and holds her. He gets his memory back and hugs her. They reconcile.
They turn to find Kunti pointing gun at them. But someone pushes the gun and its revealed to be Harshit. Pragati says that Harshit lied that he was thrown out. She says that it's a plan to reveal Harshit his mother's true face.
Harshit reveals that he joined Pragati and family and also revealed them that ge can walk. He says that he did so much mistakes and still they are ready to forgive him. He says that now he will not act on his mother's saying and will stand by them. Pragati reveals that they've already informed to police and they are on their way.
Kunti marches towards Pragati but Ragbir comes in front of her. He asks her to not even think about it else he would say those words that he never dreamt of saying to her. He says that if a mother is like her then all the children in this world deserves to be orphan. Police arrests Kunti.
Ragbir asks what's next. Pragati says that she wants to get Dev and Priya married, should find a good boy for Shefali and find a good girl for Nakul. Ragbir mocks her. They both romance with each other. Pragati gives mangalsutra and sindoor to him. He ties it around her neck and places sindoor on her forehead. He kisses her on forehead. The screen ends with Pragati and Ragbir faces close to each other.