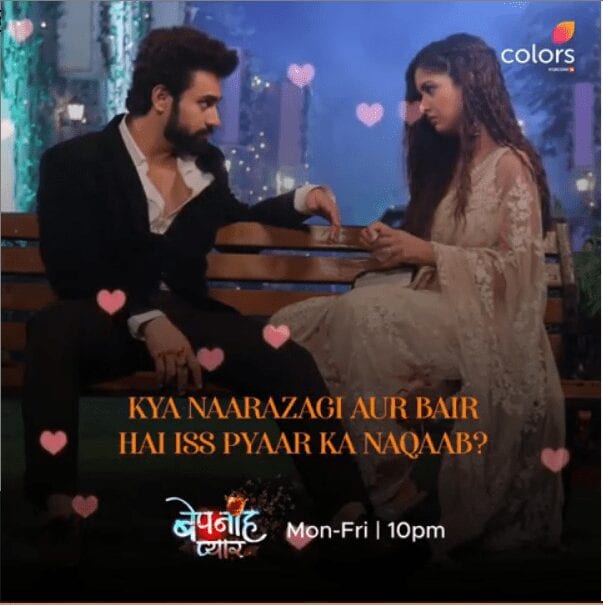 Today's episode starts with Doctor saying she is not Bani but a fraud. Pragati ask Raghbir to tell everyone that she is Bani. Raghbir didn't support Pragati and tells to everyone that she is Pragati and she is here to snatch his property. He ask inspector to arrest her. Sahas interrupts and tells to inspector that she is Bani and not Pragati. Aditi and Raghbir ask Sahas not to interrupt. Ahead, Sahas ask inspector that today he can't Pragati without any lady constable. Inspector says to Sahas that he will come tomorrow.
Pragati gets stressed and decides to leave the house. Sahas gives company to Pragati. He further ask Pragati to return back home. On the way to home Sahas and Pragati catches the doctor talking with someone. The duo doubts on doctor and later, they spots Raghbir giving money to the doctor.
Further, Sahas goes to doctor's house and enquires him about lie. He shows his video with Raghbir and threatens him to confess else he will hand over the evidences to the police. Doctor gets ready to confess the truth.
Ahead, Sahas bring doctor home and Malhotra's stand confused. Raghbir sees the money bag in his hand and accuses Pragati for bribing doctor. Pragati says she is not like him. Inspector enters and doctor confesses Bani's truth to him and tells to inspector that Raghbir gave him money to tell the lie.
Further, Pragati questions and ask why none enquired about the reason behind her death to know whether it was accident or someone tried to harm her. Inspector tells to Pragati that she can file the FIR on the person she doubts. Pragati says she don't want to file any complaint.
Raghbir recalls Pragati's word and thinks why Pragati didn't file the complaint. Pragati says to Raghbir that she will expose the real culprit behind her death soon. (Episode Ends)
Precap : Raghbir blocks Sahas and Pragati's way to office and gets happy.