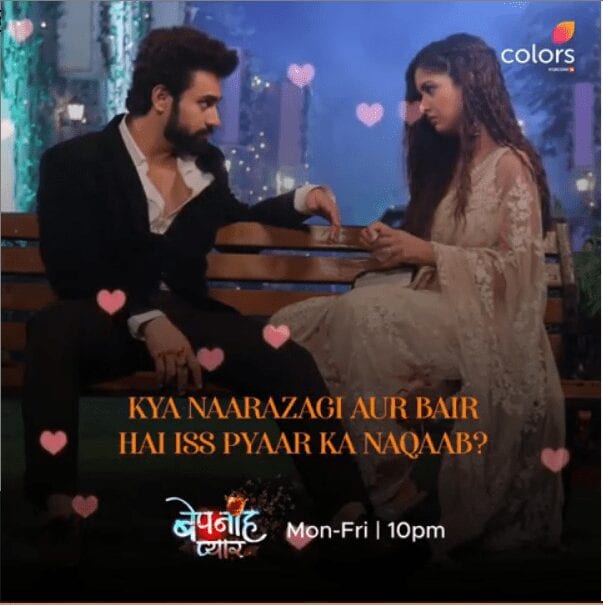 Today's episode starts with Pragati says to Raghbir that she was not interfering but she was giving suggestion. Raghbir challenges Pragati and says one ppt she will make and one he will. Pragati ask Raghbir to go and make presentation.
There, Nakuul comes to Priya and ask her what happened. Priya tells Nakul about her fight with Dev. She tells Nakul about Dev giving attention to Nivi. Nakul gives advice to Priya. Ahead, Raghbir and Pragati shares an eye lock after Pragati falls down in Raghbir's arm and he catches her. Other side, Priya waits for Dev. Dev comes from behind and asks Priya if she is still angry from her. The duo patch up. Dev confesses his love for Priya and ask her not to feel insecure with anyone. He says to her that Nivi is just his good colleague. Priya hugs Dev.
Pragati tells to Raghbir that her presentation is ready and if he needs any help can ask from her. Raghbir looks at Pragati and says over confidence is sometimes harmful. Ahead, Raghbir runs and deletes Pragati's presentation and gets happy. Pragati returns back to her cabin and Raghbir hides. She takes her pen drive and bag and goes. Raghbir dances happily thinking Pragati won't be able to present presentation tomorrow.
Pragati thinks no one will be deliver food this late. Raghbir ask Pragati to have dinner, as she might be tired of working. Pragati refuses and goes to her room and gets shocked seeing her presentation is missing. She got to know that Raghbir deleted her ppt. She gets angry on him and asks him if he wants to prove himself than he should play fair. Raghbir says to Pragati that everything is fair in love and war.
No Precap.